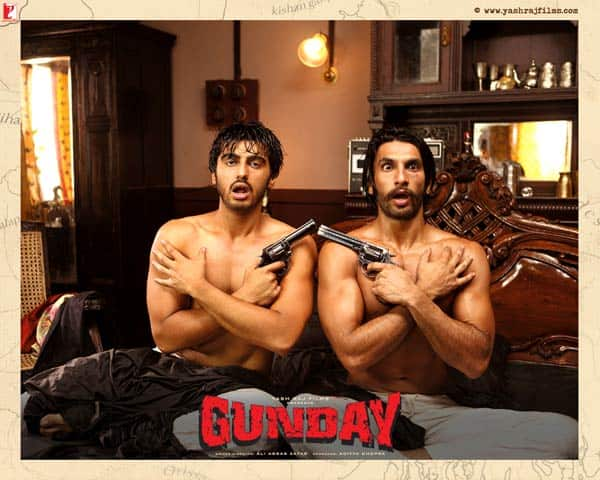 The much awaited film starring Ranveer, Arjun and Priyanka has finally hit the screens
Ali Abbas Zafar's Gunday featuring Ranveer Singh, Arjun Kapoor and Priyanka Chopra has released. Our critic Bhagyashri Pawar is watching the film at a theatre right now. She tells us about her first impression of the action drama. Bhagyashri says, "Ranveer and Arjun as Bikram and Bala, look convincing as goons with a good heart though. Their bond seems  unbreakable. From rags to riches, that's what their life is about, in Gunday. The duo are up for any challenge. They are unconquerable but will they be the same considering they fall in love with the same girl? Priyanka looks hot as ever but who will she give her heart to? And will that ruin Bikram and Bala's friendship?
As for their kala dhanda, will they pay the price for it? Well, lets wait n watch the second half now. So far the film has kept my eyes glued to the screen! Hopefully the second half is equally entertaining .."
Watch this space for the complete review real soon!