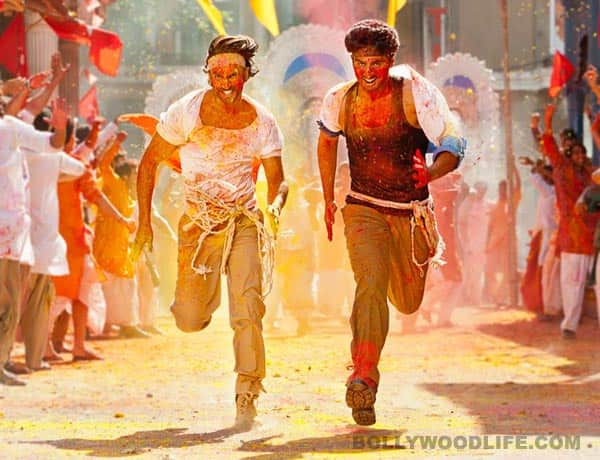 And that's not all. The entire Kolkata came to a standstill when this 'crucial scene' was being shot. What's up? We dig in…
There's been a lot of buzz about Gunday in the last few days – right from Priyanka Chopra and Ranveer Singh's fish-kissing incident to Priyanka turning into a hooligan. But the latest khabar makes all the others look like pygmies. So what is it?
Our loyal birdies revealed that the Gunday team have shot for a Durga Puja sequence under the Howrah bridge, and more than 1000 people – chanting Joy Bikram! Joy Bala! – contributed to it. The said scene, we are told, depicts the Calcutta of the '80s. And to resurrect the bygone era, the producers have spent close to Rs 60 lakhs. Gasp!
But you know, all this talk about the 'big' Durga Puja scene reminds us of the climax of Kahaani. Remember? Even in that one, we saw a huge crowd of ladies wearing the traditional white sari with red border in the scene where Vidya Balan takes her revenge. That was the game changer then. Is it going to be the same ishtory this time around too? And when we talk about this puja sequence in the Ranveer Singh-Priyanka Chopra-Arjun Kapoor starrer, are we talking about the climax?
Makers of this movie do not reveal much apart from the fact that it is going to be a 'crucial scene'. Hehe, after looking at the amount spent, we would hardly doubt that.
But tell us, peeps – do you think Gunday will follow in Kahaani's footsteps?