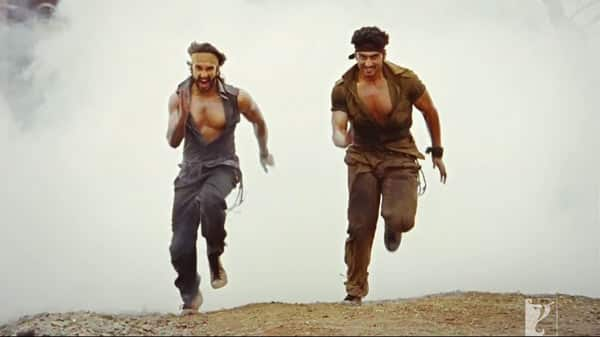 The title track of Gunday is out and wethinks it's a decent hear. But when compared to the other songs from the album, this is one impressed us the least
Music composer Sohail Sen has gone behind mic for the title track of Gunday which features Ranveer Singh and Arjun Kapoor. Usually a title track is expected to be a thumping one, but sadly it isn't the case with the Gunday title track. It's a bit soft to make any impact. However, rap by Kinga Rhymes is pretty good and certainly the highlight of the song. Coming to the video, though you won't get to see the sexy Priyanka Chopra in the song, the two male actors easily make up for it. There is scene in the song where Ranveer-Arjun are running and we bet their perfectly chiseled body won't go unnoticed by anyone! Watch the video and you'll agree with us. Also, the song has a '70s feel which is good as the film is set in that era.
All in all, the title track of Gunday is just okay and it wouldn't hurt if you heard it once. So Bollywoodlifers hear the song, watch the video and tell us what you think.
PS: At the end of the song, you'll hear the dialogue, "Hum gunday hain, na aaj tak kisi ke haath aaye hain aur na aayengi." Isn't it similar to Amitabh Bachchan famous line, "Don ko pakadna mushkil hi nahi, namumkin hai"?