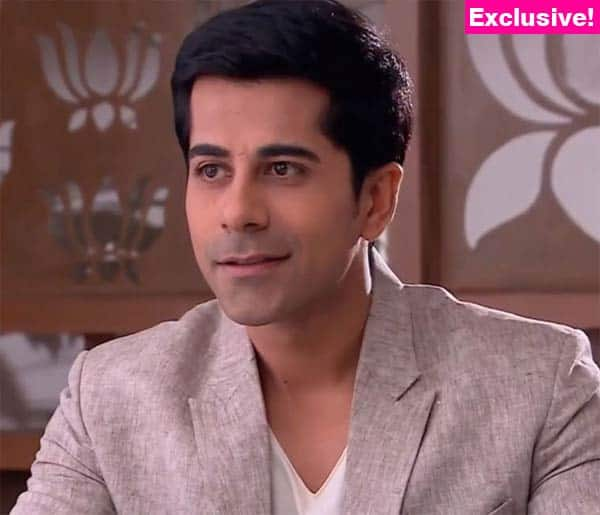 In an exclusive chat, Gunjan Utreja tells us his side of the story. The dishy dude from Madhubala Ek Ishq Ek Junoon talks about the reason behind his sudden exit, his bond with Vivian DSena, the fate of the show and his future plans
After trying Abhay Kapoor aka  Gunjan's number for three days, we finally managed to get the debonair dude on line to clear the confusion around his resignation from the popular daily soap. While he usually seems quite relaxed, there were moments during the interview we felt Gunjan was upset the way people used his exit to attack the show and Vivian DSena in particular. Read excerpts from the candid conversation…
Let's come down straight to the point. Why did you resign from Madhubala Ek Ishq Ek Junoon? Tell us your version of the story.
I took up Madhubala Ek Ishq Ek Junoon because of Abhay Kapoor's character and I have said this since day one. However, the character has now become too negative and at this stage of my career, I do not want to do this kind of a role. I shared it with Abhinav bhaiya and he as a professional understood my concern and respected my decision.
In an earlier conversation with us, you said that 'every character needs time to get established'. Don't you think you should have given the negative shade of Abhay also some time to establish?
I agree with you completely but the thing is, I do not want to do this character. I feel at this point in my career, it's too early for me to portray such negativity. And I most definitely did not want to get typecast in it. It's been a month since I have been playing the new Abhay and taking revenge. The character has already become so monotonous.
When Vivian DSena came back to the show, wasn't it obvious that you would turn negative? And you agreed to do the negative role. So then what changed?
I did not have a problem doing a negative role but I had a problem with the degree of negativity in Abhay. For example, when you go for a horror movie you will either be scared or find it crap. There is a very thin line between making a horror film and spoiling it completely. Similarly there is a very thin line between doing a grey and black character. A lot of people may believe that I should not quit the show, and some may be of the opinion that I should indeed leave it; but I do not base my decision on anyone's judgement. I felt that this character was too black for me, so I shouldn't do it, that's about it.
Once Abhay Kapoor learns that Madhubala's parents were not responsible for his father's death, wouldn't the degree of character's negativity change automatically?

See, I am not aware how the story is going to proceed forward. As far as I know, Abhay is not going to figure this out today, tomorrow or even a week later. We don't know when that will happen. And I cannot have that kind of unpredictability. Moreover, the Colors team and the creatives are very well experienced and know exactly what they are doing. If they are going forward with this story line, then it will be in the best interests of the daily soap.
In an interview with a daily you said, 'Vivian DSena's entry did not help the show'. What did you mean by that?
That is not what I said. Just before I joined, there were rumours that Vivian DSena has been sacked and something like that. Whenever someone asked me about Vivian's exit and about his so-called unprofessionalism, I supported him. I said that it is very sad to blame any actor, coz everyone puts in so much of hardwork to make a show successful. 12- 14 hours of shoot everyday is not a joke. And I did not make that statement. Someone asked me, 'the ratings of the show have dipped and Vivian's entry hasn't worked out, what is your comment about it?' I said, 'yes I agree, it's true that Vivian's entry hasn't worked out as expected; it is an unpredictable business. So why blame the actor.' If from the entire statement someone takes only a part of it and publishes it, the meaning is bound to change. Why should anyone blame Vivian for the low TRPs. In television, the content is the king. We have to accept that the content did not work or maybe the audience wanted to see something else. It's an unpredictable business; even big banner films starring top actors flop at the box office. What's the big deal in that? I find it unfortunate that people are blaming him for the drop in TRPs, which is wrong.
Did you discuss your concerns with the producer Abhinav Shukla?
It was a business decision to get me on board when the leap happened. Madhubala's story needed a leap at that time, and that's the reason I became a part of the show. The story worked; then they decided to get Vivian back, which was also a business decision. I respect the change that brought about in the characters, but I thought it was becoming a little too negative for me, so I expressed my views to Abhinav. We thought over it and tried to find some solution. Finally we came to the conclusion that Abhay's character is shaped this way for the best interest of the show. But I somehow felt that I wouldn't be able to do it, so I decided to leave.
How did Abhinav react when you resigned?
See as an actor, I can do all kinds of roles and in the past two months I have proved my versatility. The makers and the viewers know that. See, Vivian quit the show before the leap 'coz he did not want to play father to a 22-year old girl. It's not that he cannot do it; he didn't want to do it. It's a matter of choice. An actor has to think about the roles he wants to play. People have been appreciating Abhay's negative side very well, but it just that beyond a certain point I don't want to do this kind of a character. And being a good friend, Abhinav understood my point of view and respected it.
Did Vivian DSena say anything to you when you quit?
We are all professionals, and we do not interfere in each other's life. From the time I have met him till now, we've build a good and cordial relationship. He respects my decision, even if he doesn't have a say in it.
After you quit, we heard that Deepshika Nagpal has also put down her papers. Do you know why?
The funny thing is I heard people saying that Deepshika also left the show 'coz of Vivian, which is seriously very bizarre. It was her decision to quit the show, maybe she did not find her space and decided to move out.
So what happens to the show after your exit? Will they get a replacement or get rid of the character itself?
Again, I have no idea. As of now I am shooting with them till May 2. I haven't asked them what they are planning to do with the character. They might replace me with another actor.
We heard rumours about the show ending by May. Is there any truth to the story?
The talks of the show going off air have been doing rounds since last November or December. As of now, the show is definitely not going off air.
So what is you plan after this?
I genuinely do not have a clue. People have been approaching me asking if I am doing any other show or if I have signed a movie. Well frankly, none of that is true. And I did not make the decision to leave Madhubala for any other irresistible opportunity. The only reason I am leaving the show is that the character has turned too blaggard for me.
What is your message to the fans of Madhubala?
I want to tell everyone, that I am thankful to each one of them for supporting me and loving Abhay and Madhu. Please it is my humble request that no one should blame any other actor for my exit. I do not want people to think I am leaving because of Vivian. We are friends and he has no role in my decision. And people should continue giving their love to the show.