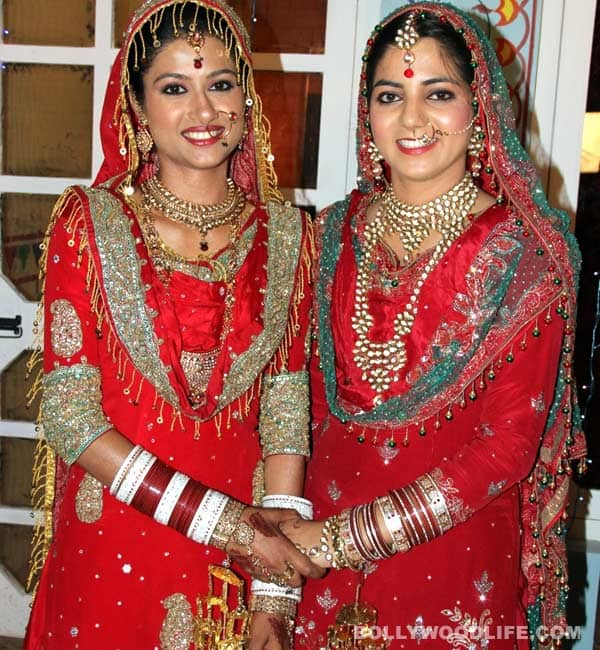 A young Punjabi girl from a middle class family has her future planned for her – she will be married off to a NRI. It may be a 'complete family drama', but does it say anything new? We doubt it…
So here comes yet another story of a small town girl being married off to her prospective, pompous, rich, NRI husband, but she never really attains the marital bliss she dreams of…err….something like that, anyway. It's more like a con job to entice the girl's family and get them trapped in a hugely messy situation.
And that, BollywoodLifers, is the story of Gurbani, a new show to be aired on Colors – this is probably their 5th or 6th social issue-based Hindi serial. The story is based on real incidents that happen in small towns. Gurbani, a young lively girl, is married to a rich NRI, much like most of the young women in the area. But here is the twist – the boy never returns to take his bride away. Aaww…very sad, no? But hang on, doesn't this plot ring a bell or two? Wait, we'll help you remember – think of Geet – Hui Sabse Parayi, starring Drashti Dhami (now in Madhubala – Ek Ishq Ek Junoon) and Punar Vivaah hunk Gurmeet Choudhary?
Although the programming head of the channel assures us that the story is 'different' this time, it sure doesn't seem like a starkly 'hatke' subject to us. Debutante Shefali Sharma seems promising, given her theatre background…or so we hope.
Gurbani also sees Navni Parihar's comeback to TV after four years off the small screen; she was last seen in movies like Tanu Weds Manu and Page 3. And there is also Harshdeep Kaur – the Sufi singer who voiced Katiya karoon from Rockstar – who has an interesting role to play as musical narrator of the story. Now that is definitely new and different, we say.
Although the story primarily focuses on marriage cons in small towns, how long it can stretch itself with the social angle is what we wonder about. Like most TV soaps – Will the distraught girl left behind by one man, come to a big city to make it big, and then cross path with a bratty dude and marry him?
So predictable! So ho-hum! But we wait to watch it…maybe there is a surprise lurking in store for us…