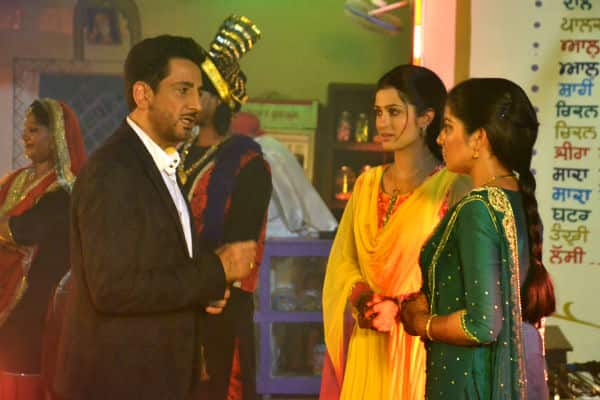 The cast and crew of the Colors' show were in for a surprise when the Punjabi actor made a sudden appearance on the sets
Knowing one of the biggest legends of the Punjabi film industry follows their show religiously was the best compliment the cast and crew of Bani Ishq Da Kalma ever earned.
Gurdas Maan, who has been promoting his upcoming movie Dil Vil Pyaar Vyaar played a cameo in Bani Ishq Da Kalma. The Punjabi actor revealed to the entire crew that he and his family are very fond of the daily soap. And to prove it, Gurdas Maan narrated the full story of the serial.
Apparently, Maan danced and sang along with the entire cast until midnight. The legend conversed with the leads of the show – Bani (Shefali Sharma), Parmeet (Gaurav Chaudhary), Rajji (Neha Bagga) and Sohum (Advik Mahajan) and told them to do exactly what made them happy to achieve what they never believed possible.
Do not forget to watch this special episode on May 2, at 10:30 pm only on Colors