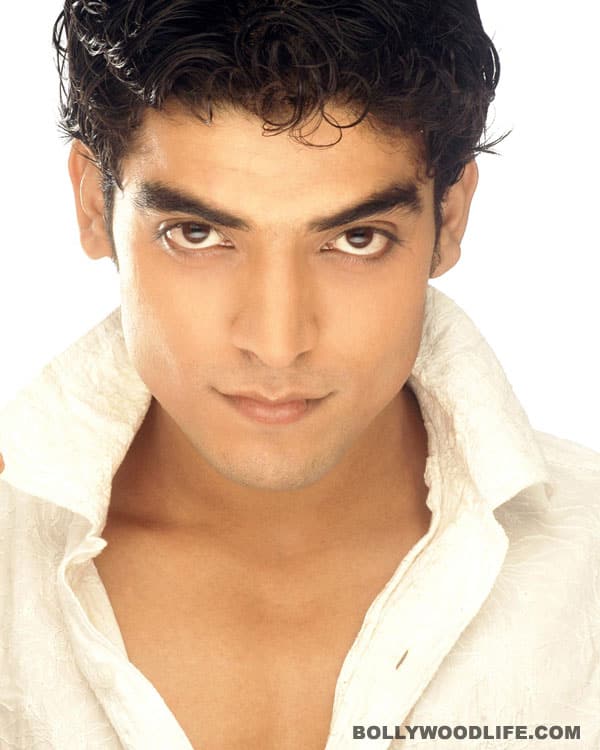 The Punar Vivaah actor says that it's a challenge to shoot a reality show and a daily soap simultaneously
Gurmeet Choudhary has fever. Not surprising, actually. The handsome actor, who plays the male lead (Yash) in Shashi Sumeet Mittal Productions' soap Punar Vivaah, has been busy working long hours as he tries to grasp the basics of various dance forms. Gurmeet is also a part of the reality show Jhalak Dikkhla Jaa 5 on Colors and balancing the two jobs is proving to be a tough task. "Acting is my strength," he says. "Dancing is very tough. Because I am doing a daily alongside, time is always an issue. Learning a form of dance in three days with only three hours to practice each day is a Herculean task. And then performing it live without any retakes is also very challenging."
Jhalak may be difficult, but dancing doesn't scare Gurmeet as much as an incident that occurred on the first day of his shoot for Punar Vivaah. It was the scene when Yash sees Aarti (Kratika Sengar) for the first time, from a height of 40 feet while balancing on a crane. "The very first day I had to climb a crane that was 40 feet high and did so without any safety measures. It was only after climbing up that I realised the folly of it. If I had fallen down, then that would have been it. In fact, I started slipping when I reached the top, because the rods were very oily. Even now I shiver when I think about it," he admits. Compared to that, surely doing a waltz in front of the judges and a live audience is a cakewalk!
His participation in Jhalak has added credence to Gurmeet's statement that Punar Vivaah will be his last daily soap. But that was when the show had just been launched. Today, almost five months and 100 episodes later, Punar Vivaah is one of the biggest TRP-earners for Zee. Has he changed his mind? "I don't intend to do more soaps as of now, but it is very difficult to give a definite answer to such questions. One doesn't know what God's next plan for me is," he says.
Gurmeet wants to switch his focus to Bollywood and isn't deterred by the fate that many other TV actors haven't managed to make their mark. "To grow in a professional field, one has to proceed and move to newer pastures. So I too want to try my luck." He explains that it's not because he is frustrated with television. "In all my shows, I have played a pivotal meaty character – whether it was Ramayan, Geet Hui Sabse Parayi or Punar Vivaah. Yash is a very well written character and the show deals with remarriage in a mature manner. I have enjoyed all my characters and the industry has given me my identity. So I can't call it frustrating."
Gurmeet accepted Jhalak because, "I always wanted to do a dance reality show. When I was offered Jhalak three years ago, I could not accept, but this time I said yes," he reveals. Is the reality show more satisfying than Punar Vivaah? "Nothing is bigger or smaller than anything else. Both are very different from each other and are individually very satisfying," he insists. And he hopes to have a long run in both of them. What do you think?
ALSO READ: Gurmeet Choudhary shows his evil side on 'Jhalak Dikhhla Jaa 5′!