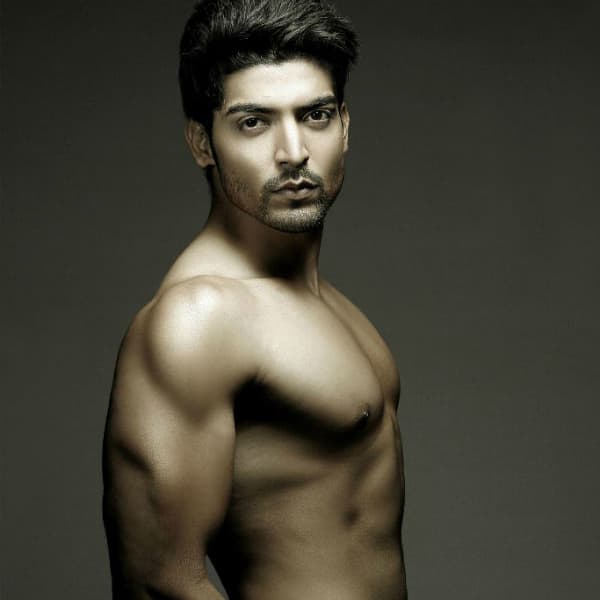 Gurmeet Choudhary, who rose to fame with his earnest portrayal of Lord Ram in the popular television serial, Ramayan, seems to be in no mood to enact any other mythological character on the small screen.Interestingly, the talented actor who has been recently approached by the makers of two upcoming mega mythological shows to play two different roles has turned down the offer.
A source says, "Gurmeet was recently offered to play the mythological character of Vali from Ramayan for a separate series that is being made for his character. He was also offered to play Arjuna from Mahabharata but he rejected it."Lord Ram's character made Gurmeet a household name and the actor admits that people still remember him for that. Usually, actors get typecast after playing such characters and Gurmeet doesn't regret rejecting both the characters."
Gurmeet says, "It was a great opportunity and an honour to play Lord Ram on screen which people still remember and call me Ram wherever I go. I'm glad that image of mine is still popular. Since I've played the biggest mythological character on screen, it will be very difficult for people to accept me as any other mythological character."
Meanwhile, Gurmeet Choudhary is all set to showcase his never-seen-before avatar in his forthcoming film "Wajah Tum Ho" which is slated to release on 2nd December this year. Gurmeet says people are fascinated by things that are forbidden, and it attracts the audience more toward erotic thriller movies. Sana Khan is seen doing steamy scenes in the trailer of the film which has created quite a buzz in B-town. The ex-Bigg Boss contestant is seen in a bold avatar in this film. ALSO READ: Gurmeet Chaoudhary: Debina loved my role in Wajah Tum Ho as much as I did
On being asked if he thinks sex sells a lot in the country, Gurmeet told a news portal: "I think people are really more intrigued by things that are forbidden as that brings along some mystery element to it."
Gurmeet, who is a popular name in Indian TV Industry says "Wajah Tum Ho" has "more depth" than what one sees in the trailer."More than the bold content, I would describe 'Wajah Tum Ho' as a murder mystery with interesting twists and turns. We all enjoy watching such stuff privately, so what's wrong if one is doing it in a film," he added.
Directed by Vishal Pandya, who has directed films like "Hate Story 2" and "Hate Story 3", "Wajah Tum Ho" also stars Sana Khan, Sharman Joshi and Rajniesh Duggall. The trailer of Wajah Tum Ho has crossed 10 million views on YouTube in just 12 hours of its release.