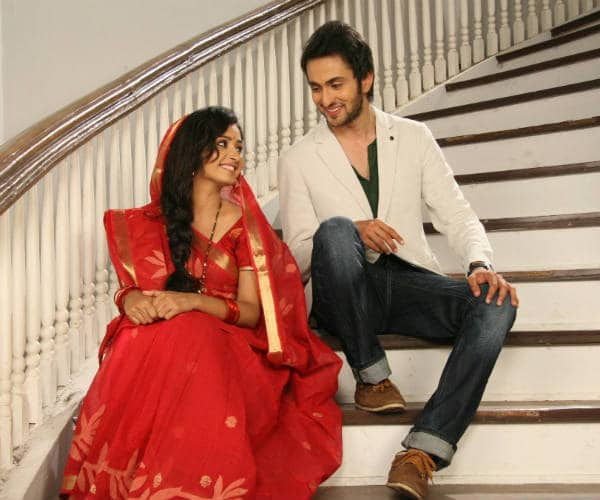 This love-triangle is set to change drastically
Nikhil (Vibhav Roy) refused to get engaged to Ishana as long as he was still married to Laajo. But when it's time to stay true to his promise, our hero realised that he has actually fallen for the village belle, Laajo. Then, Nikhil calls off the wedding and Ishana (Parvati Sehgal) with a broken heart tells him to go get Laajo (Sana Amin Sheikh) as she walks out of his life. With that, Parvati's track will come to an end in Gustakh Dil. Nikhil's entire family will be confused and unable to fathom the change in his heart, but nonetheless will agree to his wishes.
In the forthcoming episodes, Nikhil will come to Sonbarsa and express his feelings for Laajo, who has been trying hard to forget him. He will go down on his knees and beg for forgiveness, but this time Laajo will not be in the mood to forgive. She had already signed the divorce papers and decided to move on in life. But Nikhil will try to woo her in romantic ways and win her over. But will it melt Laajo's heart or not remains to be seen.
If the showmakers had planned to reunite Laajo and Nikhil this early in the story, then how does Siddhant Karnick fit into the scheme of things? His entry was initially supposed to create some romantic space in Laajo's heart, no? But with Nikhil coming back to her, we don't see that happening.
Guess we will have to wait and watch to find out what happens next on Gustakh Dil.