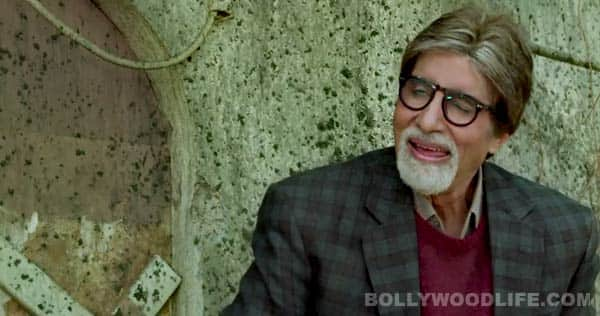 Professional to the core, the big daddy of Bollywood endures (if not exactly enjoys) the chaos and conflicts staring at the face while making this movie work. The 71-year old thespian's professionalism has to be seen to be believed. Don't miss this one!
Now don't get us started on the rare professionalism Amitabh Bachchan is known for. His legendary respect for time and the precision with which he functions has been the subject of curiosity. In this making video of  watch Big B enduring everything-from sitting in the scorching sun while the shot is being set to climb up a four storeyed under-construction building and from sitting on the rail-track to taking an elegant walk near a nala (gutter) Sr Bachchan shows remarkable patience, incredible humility and tremendous spirit to make every frame he is captured in look authentic.
In this video you will how Nitesh Tiwari's successful movie was crafted. How Akrod aka Parth Bhalerao, Boman Irani, Sanjay Mishra, Usha Jadhav and Usha Nadkarni used their acting talent to their best effects. The trials and tribulations, and the blood and sweat, gone into making this movie, ably supported by technicians, art directors, music composers and cinematographers-everything is overwhelming. And Big B watching, studying and enjoying the process makes this video even more special and a must watch. Take a look!