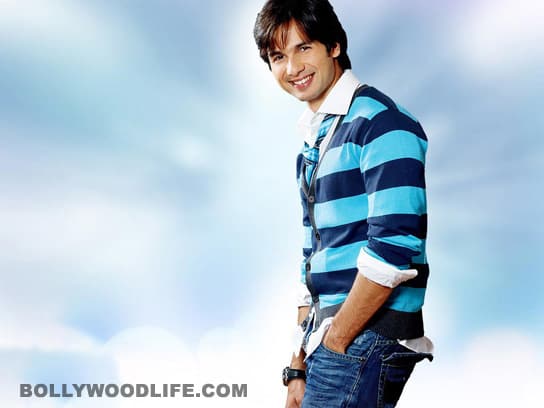 The actor, who was voted the star with the best behind by Bollywoodlife.com readers, thanks the website
Shahid Kapoor looks like he has a huge fan base that thinks he is one of the hottest actors in B-town, especially because of his shapely bottom. When the actor found out that he had won the week-long poll hosted by Bollywoodlife.com asking readers who they thought had the Best Butt in Bollywood, the actor seemed quite flattered. He sent us a message on Twitter saying, "A poll on the best butt ……. Hahahaha ….. That just CRACKS me up ……. Thank u it's very touched…" We love your sense of humour Shahid and your response, butt naturally, had us all cracked up!
While seven other stars – John Abraham, Imran Khan, Ranbir Kapoor, Saif Ali Khan, Shahrukh Khan, Neil Nitin Mukesh and Ranveer Singh – were in the running, Shahid earned a winning 37.06 percent, becoming our poll leader by a comprehensive margin. While we agree that looking back is rarely worth the nostalgia, we now have faith in what we believe: never underestimate the power of what is behind you!
John Abraham, who used to be a clear winner in this category till last year, came second and shared the spot with Ranbir Kapoor, with 16.21 percent of the votes. Imran Khan, rated 8 on 10 by Kareena Kapoor in Ek Main Aur Ekk Tu, didn't quite pull in the expected number of votes (14.71 percent) from the audience.
What we liked best was that Shahid was so upfront with his crack on the micro-blogging site. Hope we see more of him on our site and he managed to put his last film behind him and finds the time to talk to us more often!