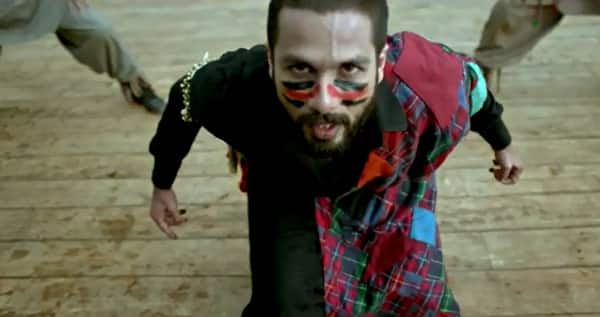 The making video floors you by showcasing the grandeur and effort put behind the capturing of each and every scene
About a month ago, the entire B-town was stunned as it witnessed the amazing trailer of Vishal Bharadwaj's Haider starring Shahid Kapoor, Shraddha Kapoor and Tabu in the lead roles. After bedazzling and even puzzling the viewers with the trailer, the makers have unveiled a behind-the-scenes making video, which takes you on a tour through the snowy, freezing sets of Haider.
Here are a few highlights from the video of Bharadwaj's Hamlet adaptation that impressed us:
The first thing that catches your eye is the white snowy background which dominates almost every frame. The sheer dedication of the cast and crew ,who have shot tirelessly for days in the freezing cold of Kashmir, is commendable.
The video has some candid moments of Shraddha Kapoor who seems to be having a tough time dealing with freezing temperatures. The Ek Villain diva even breaks into an impromptu dance to keep herself warm in shivering cold.
Shahid Kapoor too, has had his fill of fun-on-the-sets by constantly playing pranks on Shraddha Kapoor.
The making video gives you an insight on what goes on behind the camera as you would be astounded to see the number of people involved in filming a scene. The camera work is fabulous, capturing the chaos.
Vishal Bharadwaj commands the crew as an able captain, constantly guiding the cast and crew, but never missing out on opportunity to crack jokes.
Watch the video below!