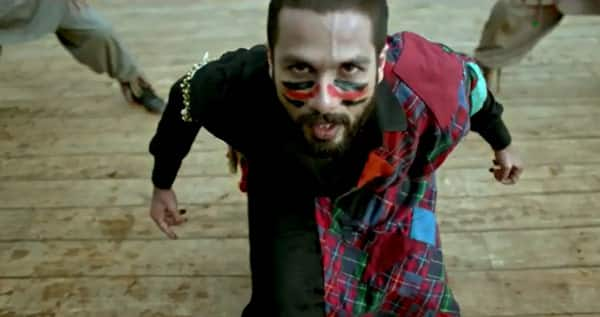 The actor plays Hamlet in this adaptation by Vishal Bhardwaj
Shahid Kapoor is an actor who hasn't been given due credit for his talent. One look at the video of Haider's new song Bismil and you would agree with us!
The song is about a love, lust and betrayal. Shahid dances to the lyrics penned by Gulzar and sung by Sukhwinder Singh as Kay Kay Menon, Shraddha Kapoor and Tabu look on.
Two things got us hooked to Bismil; firstly the words of the song and Shahid's treatment of the same through his dance. Gulzar writes yet another masterpiece and Shahid acts out the angst in those words quite flawlessly. Secondly, the fusion of slightly Arabic-esque music with contemporary style of dancing in the video.
Many of Shahid's dance steps remind you a little of ballet though Shahid and his back-up dancers do those steps with a lot of aggression. The song raises our curiosity further about the film.
Check out Bismil here and tell us if you like it…