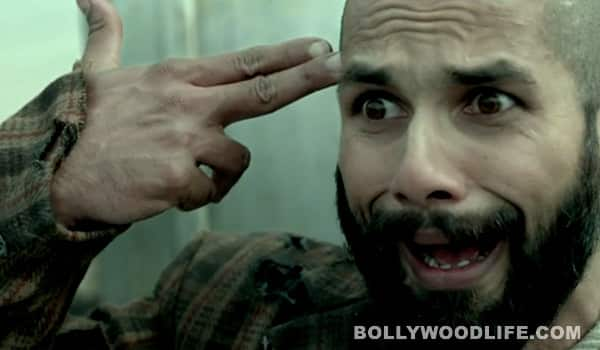 The trailer of Shahid's much-awaited film Haider is out and the talented actor is quite amusing in the video
Haider, which is an adaptation of William Shakespeare's Hamlet, is Vishal Bhardwaj and Shahid Kapoor's second outing together.  The film also stars Shraddha Kapoor, Tabu, Irrfan Khan and Kay Kay Menon. Since Sasha and Bhardwaj's last film together Kaminey managed to impress the critics, expectation are high from their next film Haider. But will the film live up to the expectations? Well, the makers have released the first trailer of the film and its good in bits and pieces. In the video, you get to see the Kapoor lad in various avatars which is intriguing. But at the same time, the Kapoor lad is dancing with his face painted. Now that's puzzling coz Haider is supposed to be a serious film, isn't it? Maybe it will all make sense when we watch film but for now lets just say its strange. There Shraddha in the trailer as well and though she looks beautiful her chemistry with SK isn't that sizzling. Yes, there are few intimate scenes between the lead actors but nothing eye grabbing. Tabu and Kay Kay Menon look promising as always. As for Irrfan, you get to see the very versatile actor only for few seconds in the trailer which is sad. And we do hope that's not the case in the film.
While we hope Vishal Bhardwaj has something good and more interesting in store for us, Bollywoodlifers you check out the trailer of Haider and tell us – Are you impressed?