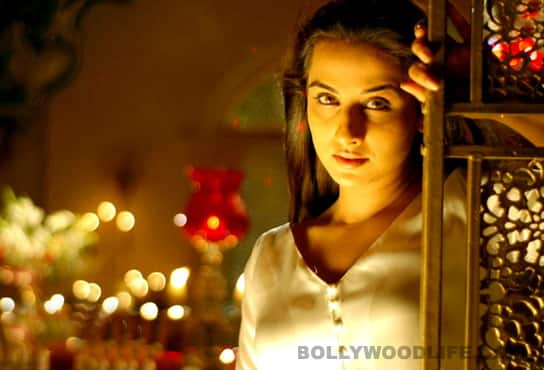 Scary and horrific—soundtracks can add that much-needed edge to a horror flick
Whether it's a period drama or a sci-fi flick, a comedy or a horror tale— Bollywood films are incomplete without music. Some of our most famous horror films became doubly enjoyable and terrifying because of their trademark haunting melodies. We give you some classic bhootiya numbers…
Ami je tomar from Bhool Bhulaiya
It was a romantic Bengali song that you heard each time the so-called ghost walked past the forbidden corridors of the huge haveli. Well, it does turn out that the ghost was actually a mentally ill lead heroine, but blame the song for making you believe otherwise.
Kaheen deep jale kahin dil- Bees Saal Baad (1962)
The song starts with a spooky alaap sung by Lata Mangeshkar, setting the mood for one of the most iconic horror film songs. The ghost leads the hero into the fields in the dead of the night using this lilting number. Goosebumps!
Kitne sawan baras gaye- Bees saal baad (1989)
Mithun Chakravarty gets married and comes to an old bungalow where his ghost lover from a previous birth, played by Dimple, begins to haunt him. She sings this song, calling him to her so that she can insert a nail in his foot to make him her own. Strange plot and strange song – a terrific match!
Naina barse rimjhim rimjhim- Wo Kaun Thi
Yet again a lady dressed in a white sari tries to beckon the hero. The hero, played by Manoj Kumar, can't help but follow her through the woods and the mountains as she leads him on to God knows where! This is a classic haunting number for the classic Bollywood scary movie.
Gumnam hai koi- Gumnam
You need a super theme track to go alongside the developments in a murder mystery. This song almost makes you believe that a ghost is at the bottom of all those deadly murders on the island. It's one of Lata's most haunting melodies and if you are gripped by fear, this song is to blame!
Aap Ke Pyaar Mein- Raaz
Malini Sharma, who plays the jilted lover turned bhoot in this horror flick, says before this song begins: "Mere zyada kareeb mat aao, main tumhe barbaad kar doongi (don't come too close to me or I'll destroy you)." Dino replies: "Main barbad hona chahta hoon (I want to be destroyed)". Now this creepy dialogue, the use of violins, make out scenes and foggy visuals give an eerie feel to this hummable song.