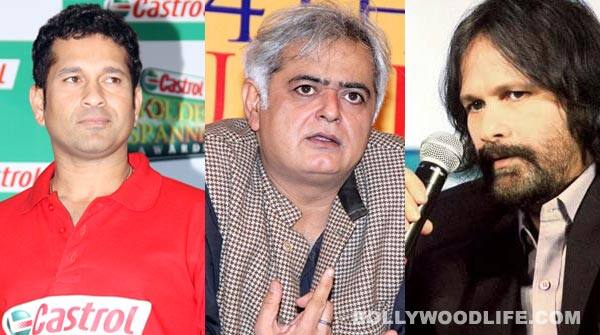 The filmmaker is all set to make another biopic based on an unsung hero
While the entire nation would love to see a biopic on the cricketing legend Sachin Tendulkar, who played his 200th and last Test match recently, it looks like filmmaker Hansal Mehta has some other plans. Confused? Hansal had recently made a biopic titled Shahid, which was based on the life of the slain lawyer Shahid Azmi. He is now planning to make another biopic, but this time, it won't be based on the God of Cricket.
Well, we have heard that the filmmaker is set to translate the story of another unsung hero on to celluloid – Sachin's elder brother, Ajit Tendulkar. Yes, you heard it right! Many of you might not have heard Ajit's name before, but he is the one who has mentored Sachin and has remained a pillar of support throughout his journey.
According to a source, "Hansal is very kicked about the project, he has had a long chat with a leading studio about it. He hasn't met Ajit yet, as the project is still at a nascent stage. His film will highlight the life of Ajit and his contribution to the creation of Sachin who is now known as the God of Cricket" The source added, "The film is not a biopic on Sachin. The focus will be on Ajit who has always silently supported his younger brother while remaining out of the headlines. Hansal plans to focus on Ajit's highs and lows as he sees Sachin grow into a world renowned icon."
While we know that Sachin would have made an interesting topic for a biopic, looks like Hasan found Ajit even more interesting… Who would you want to see a biopic on BollywoodLifers – Sachin or his elder brother Ajit?