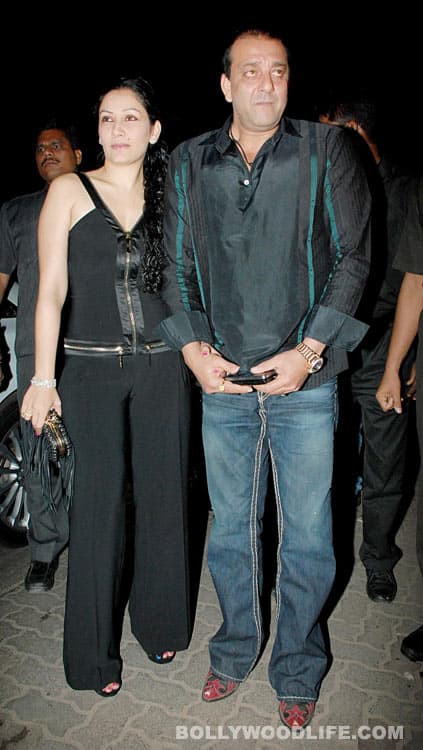 Maanayata and Sanjay Dutt celebrate their fourth marriage anniversary today. And here's a dope on how they always stand for each other
Four years ago, on February 7, 2008 Maanayata and Sanjay Dutt got married. Today, the couple stands strong with twins in tow. And this anniversary, after the success of Agneepath, they surely have enough reasons to celebrate. "I loved Sanju in the film. He has done fabulous work. His look and acting… I really liked it. In real life he is a very good, pure-hearted person, but in this movie he has played such a contradictory character. He has played this role with so much confidence," said the doting wife to reporters at the special screening of Agneepath. What's more, Sanju baba is proud to have a wife who praises him wholeheartedly on the one hand but doesn't mind being honest when it comes to his flaws. "She does not interfere with my work too much. We do discuss movies but I don't take her consent before signing any film. If I do a trashy film, she does not play the holy wife and says 'Oh my husband is so great'. She gives me an honest opinion," he said.
So what does the couple plan to do this anniversary? "It's (a good date) like a good dinner at home. Since now I have two babies, I just can't think of romance alone with my husband. My babies (son Shahraan and daughter Iqra) are all over. It's just like at home with kids and family, that is what romance is all about," Maanayata said at the launch of a watch brand. Now that's wonderful chemistry, isn't it? Wish you a happy marriage anniversary dear Dutts. And may you live happily ever after. Touchwood!