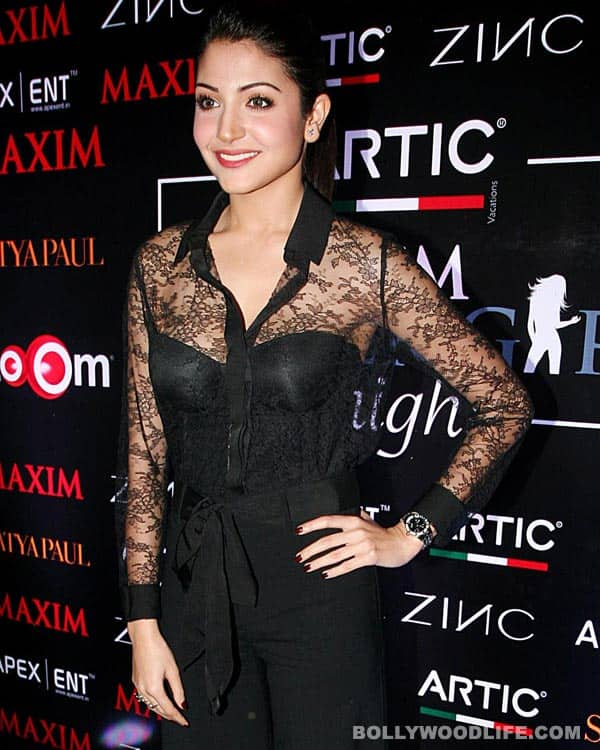 skip advertisement
The babe's claim to fame is not restricted to the fact that she worked with Shahrukh Khan in her very first movie. This young chick has also managed to fascinate her fans with her mature thespian skills and her style statements
Anushka Sharma is known for playing it quite safe – right from the way she portrays herself to the kind of clothes she wears. Honestly, we would love to see the birthday girl experiment a lot more and loosen up a bit when it comes to her fashion statements!
Off-screen style: We loved her in Band Baaja Baarat. She carried off vibrant traditional ensembles without looking gaudy. Her garish clothes didn't overshadow her personality, which is why we think, the actor got her share of appreciation for her role. Just when she was on the verge of getting stereotyped as the Punjabi lass, Sharma stepped into the shoes of the young sexy urban girl in the next couple of movies. Right from flaunting sexy hot pants in Badmaash Company to raising the temperatures in her bikini-clad avatar in Ladies vs Ricky Bahl, Anushka has quite successfully managed to break the moulds.
On-screen style: The babe is usually seen strutting around in designer stuff. Very rarely do we spot her in a casual look. She generally resorts to a well-planned and a prim and proper style. Although we like the fact that she's bringing high-street fashion in vogue with her chic jumpsuits and her asymmetrical gowns, we also think that the babe still has a long way to go before she matches up to someone like Sonam Kapoor in terms of style.
What we like:
We like the way she combines her clothes. For instance, at a recent event she was spotted wearing a shirt with a waistcoat, shorts and smart moccasins. She has an eye for aesthetics and we like that about her.
What we dislike:
We think the babe should instill a much more chilled out attitude in the way she dresses up. She takes the whole decking up affair way too seriously. We would like Anushka to have a lot more fun, play around with colours and go ballistic!