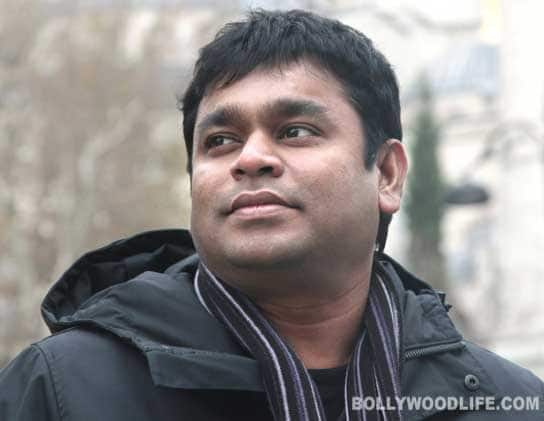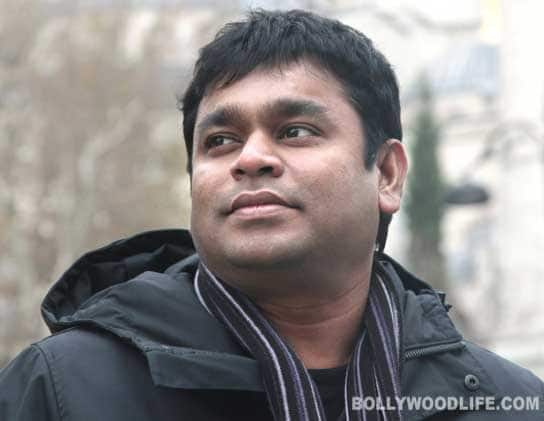 The Mozart of Madras, as he is fondly called, is one man who has given Indian film music a new identity
Though he began his career as a music composer for Tamil films, today, he has become an artist who everyone wants to collaborate with, across the globe. A humble human being, a brilliant composer and a hardcore filmi at heart, Rahman's music has stood the test of time. In his biography, AR Rahman – The Spirit of Music, he says, "When people ask me what's the best way to compose a song, I tell them: 'A song has to come to you like the breeze.' In South India, we talk of the breeze that blows through the leaves of a coconut tree. It has a natural feel and makes the leaves rustle gently. It isn't the same thing if you shake the tree violently." On his birthday, we revisited some of his recent, underrated gems…
Meharban
Ada… A Way of Life (2010)
The film released and vanished without a trace but AR Rahman's music elevates it to another level altogether. This melodious song which has been sung by Rahman is one which hopeless romantics pine for, to express their love. Soothing, meaningful with a Sufi touch, this one will be right up there, among his best compositions!
Rehna tu
Delhi-6 (2009)
The highlights of this soundtrack were Masakkali and Arziyaan, but this song has been quite popular among the romantics. Written beautifully by Prasoon Joshi, the song talks about loving people for what they are. It is heard that director Rakeysh Mehra used the song in the film on Rahman's insistence. Though Rahman wanted the song to feature in the film, it ended up being used as a background score in a scene where Abhishek Bachchan is driving down the streets of Delhi.
Kahin to hogi wo
Jaane Tu… Ya Jaane Na (2008)
This album became popular for Kabhi kabhi Aditi and Pappu can't dance saala, but Kahin to hogi wo has outgrown the film and has become one of the most downloaded songs of AR Rahman. The main reason could be that it is a song that managed to please all those who have been jilted in love. Some credit for the success of the song goes to lyricist Abbas Tyrewala as well.
Tere Bina
Guru (2007)
This song is AR Rahman's tribute to the late Pakistani Sufi singer, Ustad Nusrat Fateh Ali Khan. Rahman is a self-confessed fan and admits that he has been influenced by Nusrat saab. Tere bina has been composed on the lines of Sajna tere bina, which is one of Nusrat saab's most popular songs. It is heard that director Mani Ratnam wasn't very keen on using this song in the film, but added it to the album just a month before the music launch on Rahman's request.
Luka chuppi
Rang De Basanti (2006)
In the film, R Madhavan plays an Air Force pilot who dies in a plane crash. Instead of a big emotional song for the scene when the pilot's mother (Waheeda Rahman) learns that her son has died, ARR suggested a lullaby and director Rakeysh Mehra agreed. Lata Mangeshkar sang the song and it went on to move the audience in way that was never thought of. The idea of having this song was initially rejected by all others involved, but Mehra's trust in Rehman's instinct paid off!
Ye jo des hai tera
Swades (2004)
Ashutosh Gowariker has won applause from one and all for giving Shahrukh Khan an opportunity to underplay his character. Not just the movie, even this song has been given the credit of bringing many NRIs back to their country. Ashutosh is one of Rahman's favourite directors as they both believe that there must be melody and heart to music. This lovely song proves that their belief is perfect!
Kabhi neem neem
Yuva (2004)
This album is one of the best collaborations of AR Rahman and lyricist Gulzar and Kabhi neem neem is one of the most underrated songs in recent times. The song picturised on Abhishek Bachchan and Rani Mukerji, talks about the two extremes of the lover boy's persona and has been captured in a wonderful way by director Mani Ratnam.
Chupke se
Saathiya (2002)
It was the first time when Rahman composed music for a Yash Raj Films project and the collaboration was magical, no less. One of the most romantic songs in recent times, it also has the lyrical wizardry of Gulzar. The trio is coming together again, for the Shahrukh Khan-Katrina Kaif-starrer, and we can't wait to sample it.
Radha kaise na jale
Lagaan: Once Upon a Time in India (2001)
One of the best collaborations of Rahman and Lata Mangeshkar, this song blends into the film and heightens the love-envy-love scenario among the characters played by Aamir Khan, Gracy Singh and Rachel Shelley. Radha kaise na jale is sheer poetry and captures Indian history and culture in a playful scene.