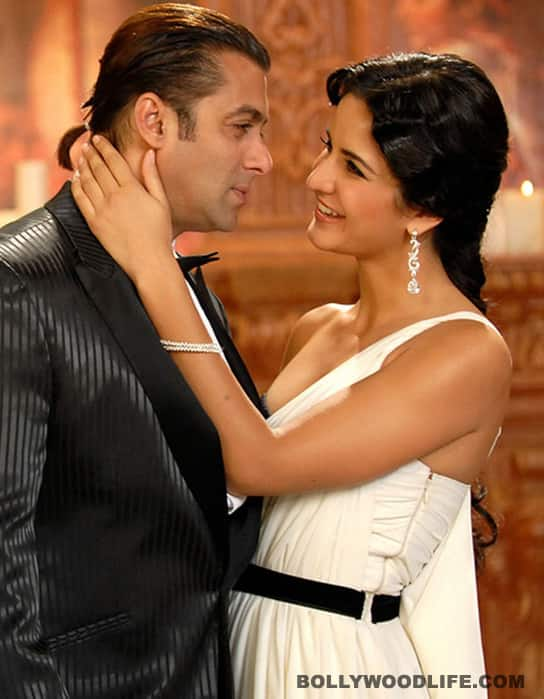 Will Salman Khan and Katrina Kaif dance together to celebrate Bollywood at the Republic Day Parade in 2013?
The Union Ministries of Information & Broadcasting (I&B) and Tourism are going to set up a Film Commission to put in place a single window clearance mechanism for film shooting in India. This will replace the bureaucratic and labyrinthine multiple permission process that foreign crews have to go through currently. Thus spake the redoubtable Uday K Varma, Secretary, Ministry of I&B, while addressing the inaugural session of the three-day FICCI FRAMES 2012.
Varma also proposed some anti-piracy measures and said that the I&B ministry will provide assistance in training programmes and workshops to sensitise the police, judicial and administrative officials about the Copyright Act. Varma said, "We will aim at facilitating research on the effects of piracy, as well as the development and implementation of public-private strategies to combat piracy." Let's hope the measures work. Senator Chris Dodd, Chairman, Motion Pictures Association of America, also sang the same tune. "When content is stolen, 95 per cent of the people who contribute to the vitality and success of a film are adversely affected," he said. He said that movie theft contributes to a loss of US$ 1 billion annually and threatens the jobs of half a million people.
Prithviraj Chavan, Chief Minister of Maharashtra, announced that his government was creating new centres for film shooting in the state; the first such centre will come up at Kohlapur where entrepreneurs would be provided with lots of financial incentives. Chavan said, "The Maharashtra Government would protect any creative work that is within the framework of law and will not allow fascist elements to thwart creativity." Wonder who he means when he refers to fascists, maybe Bollywood types who churn out the same ordure?
To celebrate 100 years of cinema in India, the Government of India, in cooperation with the film industry, proposes to line up a host of activities between May 3, 2012 and May 3, 2013. It also proposes to present a tableau of 100 years of Indian Cinema at the Republic Day parade next year. Does this mean Salman and Katrina shaking their booties on a float?
Varma also announced the Government's proposal to set up a National Film Heritage Mission to safeguard and salvage India's celluloid history by undertaking frame-by-frame picture and sound restoration of more than 2,500 films that are an important component of Indian film history. In addition, the Mission, with a budget of over Rs 500 crore, would also look at constructing preservation vaults to international standards for archiving restored material, and for conducting workshops and training to further consolidate the processes of restoration, preservation and archiving.
And the award for the best broadside at Frames' opening day goes to Uday Shankar, CEO, Star India who said that the industry is not prepared to accept new business models for the digital media in an increasingly digital world. A lot of Bollywood types, including Karan Johar were seen hanging out at the event. Wannabe types who can't afford the steep conference fees were hanging out at the coffee shop outside the event venue, jumping on any passing celebs.
ALSO READ: 'Slumdog Millionaire' child stars in Anthony Hopkins' film