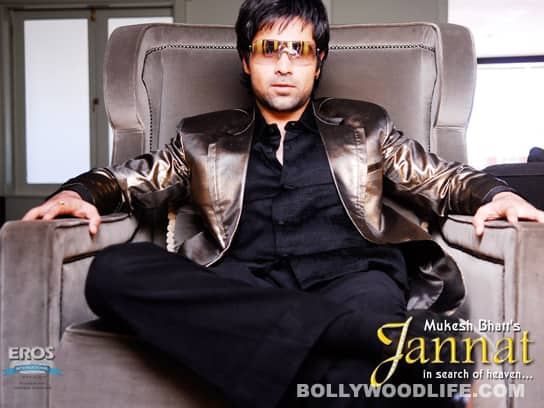 The Dirty Picture actor, who turns 33 today, is gearing up for a whole lot of releases this year
Emraan Hashmi, who was not too long ago known more for being a serial kisser, has proven his detractors wrong with his performances in films like Once Upon A Time In Mumbaai and The Dirty Picture. The actor, in fact, is one of the most consistent when it comes to box office collections. He has as many as six releases lined up for this year – Ghanchakkar, Jannat 2, Raaz 3, Shanghai, Rush and Daayan. Emraan has worked in about 23 films in his seven-year career. Here's looking at his most successful outings at the box office….
Murder
Emraan Hashmi made his debut with a hard hitting character in Footpath. But the film didn't manage to make a mark at the box office and very few people noticed him in that one. It was with his second film Murder, which became a big hit, that he became famous, mainly for kissing Mallika Sherawat and doing some really steamy scenes.
Aashiq Banaya Aapne
The film worked mainly because of a hit soundtrack by Himesh Rehsammiya. Emraan's edgy portrayal of a possessive lover gave the script a big impetus.
Gangster
Emraan comes across as a sympathetic man in the first half and transforms into a mean and selfish cop in the second. He established his image as a serial kisser with films like Zeher, Aksar and Aashiq Banaya Aapne and the hero whose songs are always hits, and took it forward with Gangster.
Jannat
Emraan's acting in Awarapan was appreciated by even in his detractors, but the film didn't do much magic at the BO. His next film, Jannat went on to make lots of money, keeping Hashmi in the game.
Raaz: The mystery continues
By the time this one released, Emraan had become associated with edgy characters in Bhatt films, and he tried to break the image by playing the good man in this horror flick starring Kangna Ranaut and Adhyayan Suman. Hashmi held the film together with his powerful performance and the film earned the moolah.
Once Upon A Time In Mumbaai
Emraan had started receiving criticism for doing only small budget Bhatt films, but he didn't seem bothered about it. Ekta Kapoor's underworld drama set in the 80s gave him the chance to break out of his comfort zone. He portrayed the role based on the underworld don Dawood Ibrahim quite convincingly, and got his first hit outside the Bhatt camp.
Dil Toh Baccha Hai Ji
Known for playing serious and edgy characters, Emraan tried his hand at comedy with this flick directed by Madhur Bhandarkar. Dil Toh…did average business at the BO and Emraan got the opportunity to show a different side as an actor.
The Dirty Picture
This entertaining flick was all about Vidya Balan. Yet Emraan managed to make his presence felt. It does say a lot about his onscreen power as an actor. This has been the biggest hit of his career so far.