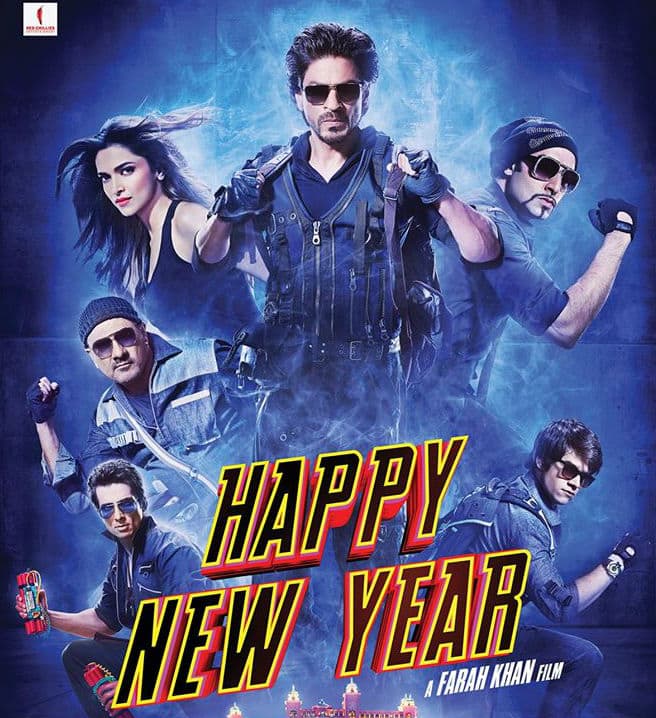 In terms of its scale and look SRK claims that Happy New Year can compete with any other Hollywood film
Shah Rukh Khan and his entire  Happy New Year team released the trailer for their film few days back. The trailer, which showcases the grand canvas on which the film has been made, definitely draws comparisons to other Hollywood heist films, given the slickness and the stylish treatment given to the film.
On that account, Shah Rukh Khan retorted with a clear reply. "As far as Happy New Year is concerned, I feel the genres are very unique. I might be talking out of no knowledge but as far as I know, there has not been a film that has mixed two diametrically opposite genres- dance and heist! It is never been done before. That mix itself is a success. I don't say this as a producer but as an audience because I have seen parts of this film. Happy New Year can compete with any film internationally as it looks like or can even better them. I am not boasting or bragging but I truly believe that this would be one film which will make very Indian proud in terms of quality. It is made with that scale, vision and that belief, which definitely comes because it is a Farah Khan film", said our Badshah Khan
With the magnificent canvas of the film which can give any Hollywood film a run for their money, Happy New Year looks like a clear winner. But will it be able to be the first film to make a billion at the box office? "Well, a billion looks difficult. I think 'Avatar' is the only billion film. but there is not much time left for an Indian film to reach there. We'll do that soon", smiled Shah Rukh.
Shah Rukh had previously shattered records with his Chennai Express. Will his heist film too work wonders for him just like 'Dhoom:3' did for Aamir Khan or Kick did for Salman Khan? Let's wait and watch!