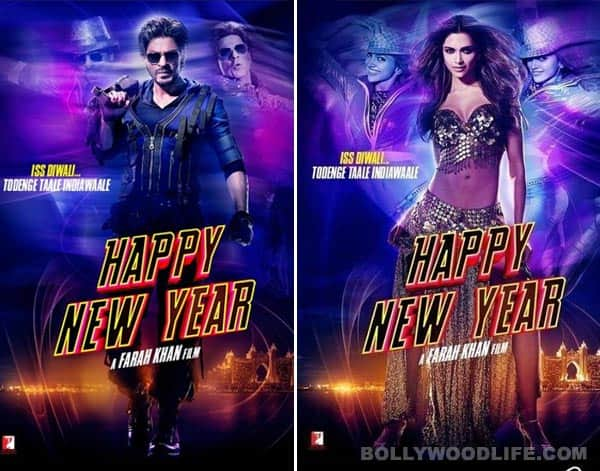 skip advertisement
Teaser-Shahrukh-Deepika-130814
Here are the latest posters from Farah Khan's upcoming film, Happy New Year
The much-anticipated trailer of Farah Khan's much-awaited film, Happy New Year is coming out on August 14. And the makers of the film are going all out to up the excitement levels amongst the masses.
While the first poster of HNY featured the entire star cast including Shah Rukh Khan, Deepika Padukone, Abhishek Bachchan, Boman Irani, Sonu Sood and Vivaan Shah together, these latest posters which have been released very recently features all of them separately. And if you ask us, out of all them, our favourite is Deepika's poster. The Ram Leela actor is indeed looking sexy. Whoever says otherwise must surely be kidding. Then we also have posters of the boys and they are looking hot and stylish as well.
And guess what? You can get these autographed poster mentioning your name. All you have to do is tweet right away with @HNY and #HNYTrailer. Isn't that cool?
Well, we can't for the HNY trailer to come out. Mutual thoughts?