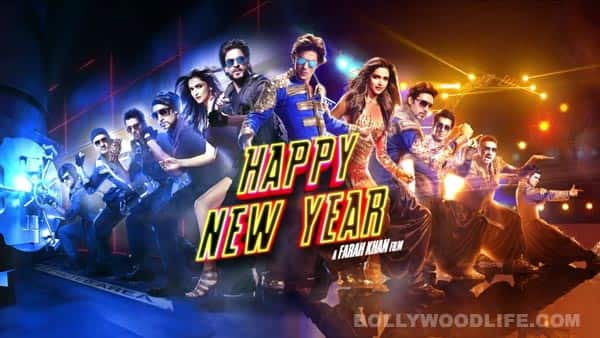 The motion poster of this year's eagerly awaited SRK-Deepika starrer is here!
After seven thrilling posters of Happy New Year, the much awaited motion poster of this Shah Rukh Khan-Deepika Padukone-Abhishek Bachchan starrer is here. And must we say, it was worth the wait.
The poster has the entire cast in a 'get-set-go' pose which promises a lot of action in the film. The tagline, "Iss Diwaali… todenge taale… Indiawale" is pretty impressive and the tantalizing music raises our curiosity.
We see the actors dressed in two avatars; first like slick robbers and then like jazzy performers. Now these distinct looks have piqued our interest and we can't wait for the full trailer to go on the floors! Each of the cast members have even changed their names on Twitter to their character names from the film! The stage is set and SRK, Dippy and Jr Bachchan are ready to rob us of our patience!
Take a look yourself and tell us what you think, BollywoodLifers.