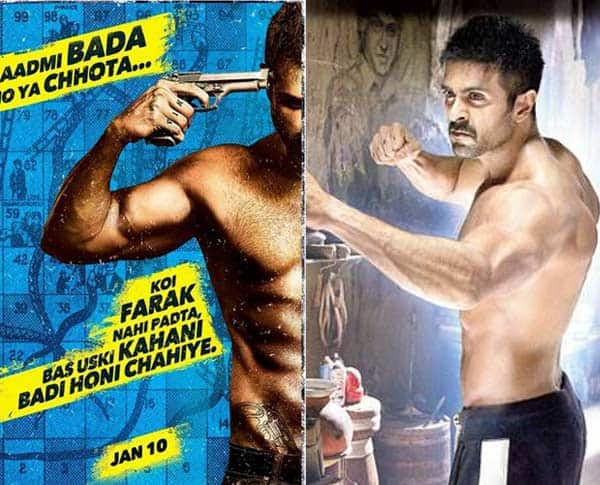 The actor has spent most of his years in the industry as a chocolate boy hero and being called Hrithik Roshan's lookalike
Harman Baweja is making his comeback in Bollywood with his upcoming film Dishkiyaoon. He had been written off by critics after his disastrous performances in movies like Love Story 2050, Whats Your Rashee and Victory. But it seems the actor is all set to make up for the lost time (and respect!).
Dishkiyaoon trailer: Harman Baweja and Sunny Deol go for the kill!
When we saw the poster of the film we were wowed by Harman's look. His ripped body with six packs definitely make him look convincing and equally strong as a character against the main lead, Sunny Deol. Dishkiyaoon, an action thriller, would have Harman play the character of a gangster for the first time. He will be seen wearing a buzz cut look and will also sport a funky revolver tattoo on his waist. Also he is sporting the letters 'Viki' as tattoos on the top side of his fingers on the right hand. Now all these definitely make him look way different from the chocolate boy roles that he has been doing till date.
All's well in the looks department but we hope he lives up to our expectations by acting equally well in the film. If he doesn't, then this time along with the critics, his fans would desert him too (considering he has some!). Hai na peeps?