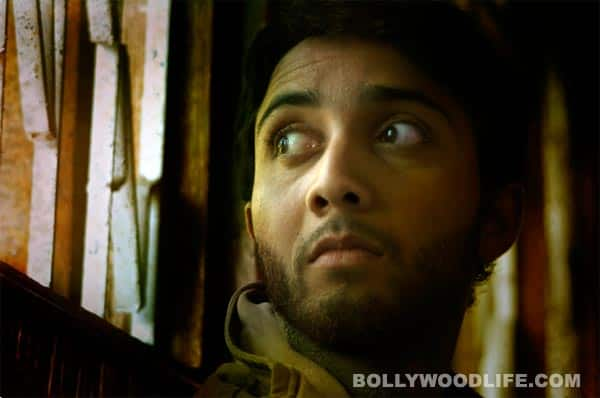 The director of the film Aamir Bashir portrays a very realistic view of the plight of the Kashmiris. And although the movie is sure to leave a bad taste in your mouth, a taste that will linger for a long time, we continue watching it 'coz that's the reality – escaping that would be utter cowardice
So as we take a look at the life of the Kashmiris, a life that's fraught with difficulties and misery, we are impressed by the way Bashir has resorted to a very different form of story-telling. The generous dose of close-up shots angled at the protagonist are not infuriating, but arouse sympathy. There's no jarring background music to prove a point, neither are there exaggerated scenes to highlight the painful life of people living in that region.
The story of Harud revolves around a teenager (Rafiq) who doesn't get the opportunity to lead the life of a normal teenager. The treacherous roads, the aggressive militants, the loss of his brother, the deteriorating health condition of his father – all this has managed to engulf him with great ferocity. He is confused between suppressing his anger and getting violent. He gets emotional one moment and is impassive in the very next scene. His family is seen trying to lead a normal life, hoping that their missing elder son will return some day, even as they are battening down the hatches at the same time.
Rafiq has a passion for photography and he finds grazing sheep as interesting as the shikaras floating around on the idyllic lakes of Kashmir.
The movie starts with the rustle of autumn leaves, marking the beginning of Rafiq and his family's distressing life. And when it ends, it leaves a series of unpleasant thoughts in your mind. Watch it if you are in a mood to introspect a li'l, to comprehend the life of an unfortunate Kashmiri through the eyes of Aamir Bashir.
Cast : Mohammad Amir Naji, Salma Ashai, Shahnawaz Bhat, Shamim Basharat
Rating: 3
* Poor – Avoid!
** Average – Give it a shot if you are desperate!
*** Good – One time watch!
**** Very good – Must watch!
***** Excellent – Don't miss!