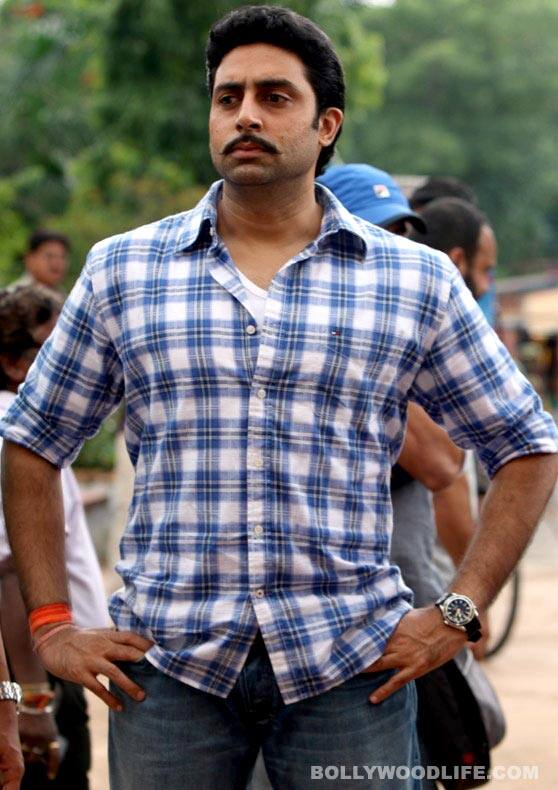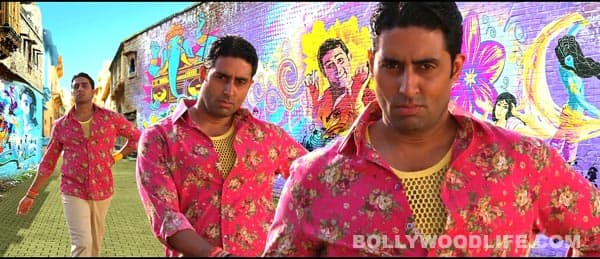 The actor looks quite plump in the promos of Bol Bachchan. We guess baby Aaradhya and shoots have been keeping papa Abhishek extremely busy, which is why perhaps he isn't getting much time to sweat it out in the gym these days
Abhishek Bachchan has never really had a toned hero-like muscular bod. Oscillating between a fat frame and a moderately fit figure, seems like Jr Bachchan is happy to escape the idea of undertaking a hardcore fitness regime. So when we saw him shaking a leg with the uber-muscular Ajay Devgn and the supremely sturdy Amitabh Bachchan, we felt that he was quite a misfit. His style in the movie isn't that great either. The pathani fashion statement is making him look all the more heavy. The floral shirts that he's wearing in BB seem highly inspired by the style he displayed in Dostana. And here we were thinking that he is getting into great shape for the shoots of Dhoom 3!
All we can say is that it's high time Abhi gets a tad more disciplined when it comes to eating right and exercising regularly – he could also drag wifey Aishwarya Rai Bachchan to the treadmill without wasting much time, but that's another, older story. And considering Jr Bachchan's thespian skills aren't that great, we think he should make up for that by losing all the cellulite. So Abhi, pull your socks up and get into the fitness mode, ASAP!