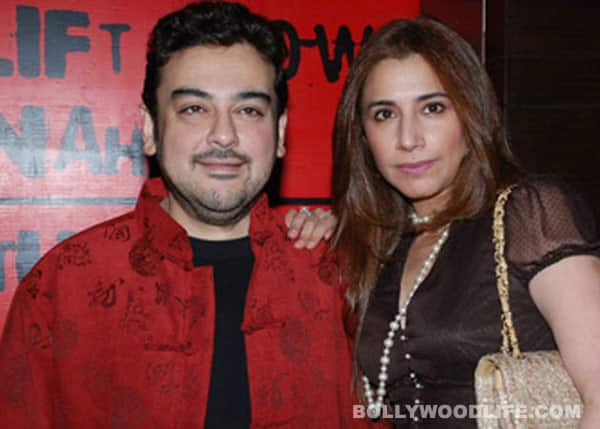 The troubled Pakistani singer asks for more time to pay service tax of Rs 10 lakh, saying he's bankrupt because of legal battles with his ex-wife and helpless as his account has been frozen by the RBI
Pakistani singer-composer Adnan Sami, much loved in Bollywood, has been courting trouble in India lately. He is not only fighting a legal case against his ex-wife Sabah Galadari, but is also  under the scanner for staying in the country without a visa.
Moreover, the Reserve Bank of India (RBI) has frozen his bank account (at Axis Bank's Lokhandwala (W) branch in Mumbai) in India after the new guidelines where Pakistani nationals cannot hold bank accounts in the country. Adnan however claims he has been paying tax in India for 14 years now and has applied to the RBI for permission to have an account here.
The Lift kara de singer also faced arrest for evading service tax to the tune of Rs 10 lakh. While being grilled by the Service Tax Department, he admitted he had defaulted, giving the excuse of being bankrupt thanks to the legal battle with Sabah.
Adnan is expecting payments from event management firm Catalyst and has promised to clear his tax dues soon after. The Department has given him a deadline of October 26 to deposit the money. But it will also cross check if Adnan has indeed gone bankrupt. In fact, if that is not the case and more service tax is due, a show-cause notice will be issued to him, say reports.
Adnan reportedly broke down while giving his statement and rued the fact that he has only one film in hand, being made by filmmaker Sanjay Gupta.
Watch this space for updates on the Adnan Sami service tax case.