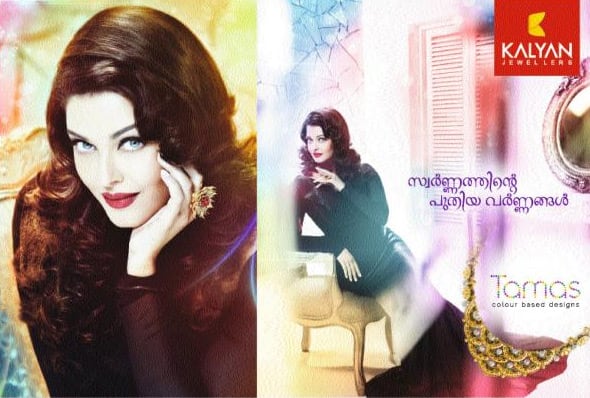 skip advertisement
The Raavan actor looks like a million bucks in the latest print advertisement for a jewellery store
Thanks to motherhood Aishwarya Rai Bachchan had fallen off the Bollywood map for a while, but that didn't stop the media from keeping tabs on her. She has constantly been in news, even though she doesn't have work and has been set away from Bollywood and her career. Much to the dislike of the Bachchan family, Aishwarya's weight become a national issue. Perhaps her fans couldn't wait to watch her set the screen ablaze again with her gorgeous looks, or maybe it was just a section of the media being nasty to her when they called her fat.
But Ash shut everyone up when she made an appearance at the Cannes International Film Festival. She flaunted every extravagant curve she had in designer togs that did nothing to make her look slimmer. It was as if she was thumbing her pretty nose at all her critics, proclaiming that she could be…errr…voluptuous but stunning. Then, almost a year after Beti B Aaradhya arrived came the first print advertisement in which Mum Aishwarya looked gorgeous in a Jodhaesque avatar. In that enveloping queen-like dress and dazzling jewellery, we couldn't say for sure if all the natal weight had really vanished.
And just now we saw the latest ad and wanted to jump with joy and say that the Ash of yore is back! In the black figure-hugging gown, draped seductively in a chair, she looks as gorgeous as she always did. But before we could react, a friend dropped in to whisper that magic word: Photoshop.
And another bubble went POP!
ALSO READ: Are Aishwarya Rai Bachchan's recent ad pics photoshopped?