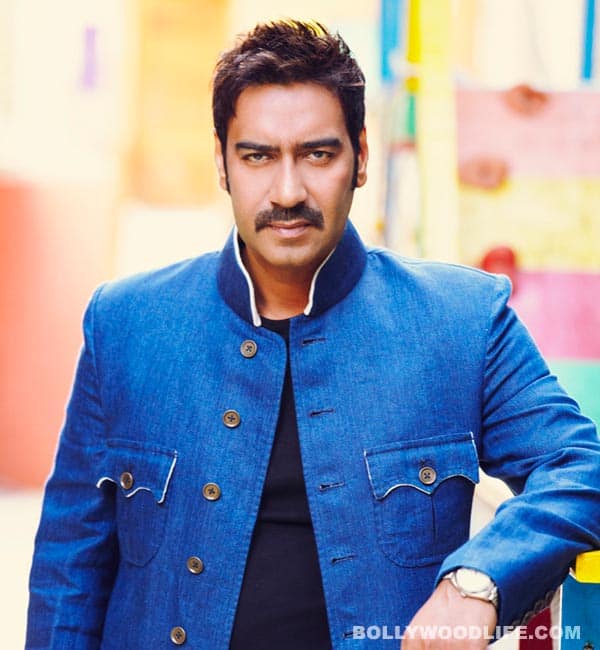 The dancer-choreographer-actor-director's last film R…Rajkumar did average business at the box office and this has Ajay Devgn worried – after all, he is playing the lead in Prabhu's next film, Action Jackson
A little busybody birdie tells us that Ajay Devgn has been calling the shots on the sets of Prabhu Dheva's Action Jackson. In fact, Kajol's hubby dearest is taking a keen interest in every shot and song sequence of his film, we hear. And it doesn't end there. The actor has even asked for a few changes to be made in the script. Is Ajay going the Aamir Khan way? Not at all! Mr Devgn has immersed himself in the project and wethinks it's because he longer believes in his director's vision. The Singham star is nervous about the fact that Action Jackson could meet the same fate at the BO as the Shahid Kapoor-Sonkashi Sinha starrer R…Rajkumar did. Also, Ajay has not tasted success post the Himmatwala debacle and wethinks that's one reason…actually the only reason why he is keeping a close watch on his new project.
Talking to a leading daily a buddy of the star said, "Everyone in the industry is aware that Ajay has an intuitive understanding of how scripts work. Yes, he has involved himself in the minute details of Action Jackson. At his level it's justified, especially since he doesn't want to repeat the Himmatwala mistake."
The Satyagraha actor may know all about filmmaking and scripts, but he is no director – remember U Me Aur Hum? And though R…Rajkumar may not have been a blockbuster, it certainly revived Shahid's sagging career, no? The same thing happened with Salman Khan – Prabhu Dheva's Wanted re-established Sallu miyaan as an actor after many duds, yaad hain? So wethinks Ajay shouldn't worry too much about script or direction, but concentrate on acting. Coz if Himmatwala was a dud, his performance in the film was as much to blame as Sajid Khan's direction, hai na?
PS: If Ajay doesn't want to make the same mistake again, he should learn to distinguish between a good script and a bad script. After all, he didn't sign Himmatwala at gunpoint, did he?