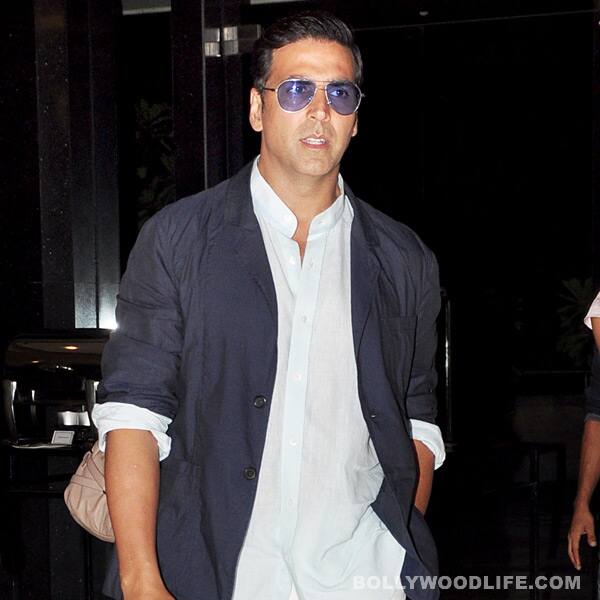 Akki has turned a chef again. Read on to know why…
We all know that before making it big in Bollywood, Akshay Kumar used to be a chef at a restaurant in Thailand. And now it looks like that Akki is all set to turn a chef yet again. Wait, the actor is not changing his profession. In fact, Akshay was recently in Delhi shooting for his upcoming film Boss. The actor surprised everyone when he cooked Dal khichdi for one of the shops occupants.
A source close to the team said, "One of the chase sequences for the movie was shot outside the popular Kalika Mandir in Delhi. Considering the huge number of devotees that come to the temple everyday it was impossible for Akshay sir to take a break in his vanity van. Also there was no space for private cars to be parked. So Akshay sir took rest in one of the stalls within the temple. When he was sitting there, he saw two young boys from the stall beginning to make lunch. He asked them what they were making and when they said Dal khichdi, Akshay offered to make it himself. In the 40 minutes that he sat there, Akshay whipped out delicious Dal khichdi for the shop's occupants."
Awww. Now isn't that sweet of Khiladi Kumar?