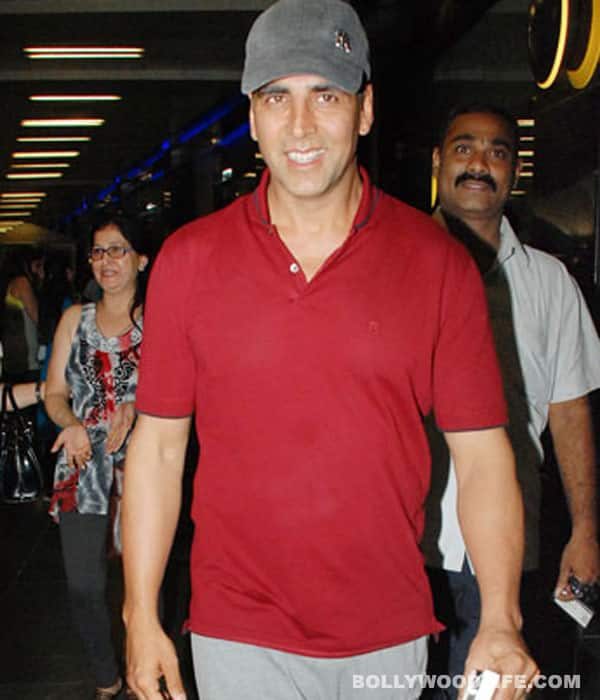 The Housefull 2 actor admits that it takes a lot to be a star in Bollywood
Akshay Kumar has tasted success after a very long time, thanks to the fact that Housefull 2 has hit gold at the BO. After so many dismal failures and repeated backlash from the critics, this sweet smell of success seems to be a welcome change for the Khiladi Kumar. Though the critics may have panned Housefull 2, it has turned out to be the second-most successful film of the year, after Karan Malhotra's Hrithik Roshan-Priyanka Chopra-starrer, Agneepath.
Talking about Bollywood's new found obsession about films touching or crossing the Rs 100cr mark, in a recent interview, Akshay said, "If you want to act out of passion, then it's your performance that matters. If you just want to make money then you have to be bankable. If you want to be a 'star' you have to practically sell your soul every minute of every day, (ask any star nowadays). If you want blockbusters you need to do films that may be your industry may not love you for; but the audience will. It depends on what makes you happy." Wethinks it is good that Akki has come clean; if only he could balance out the bad karma which comes with doing films like Housefull 2 by doing a sensible film, once in a while. We wonder if other stars like Shahrukh Khan, Salman Khan and Aamir Khan buy Akshay's logic about selling their souls. What do you think?
ALSO READ: HOUSEFULL 2: All you need to know about the movie