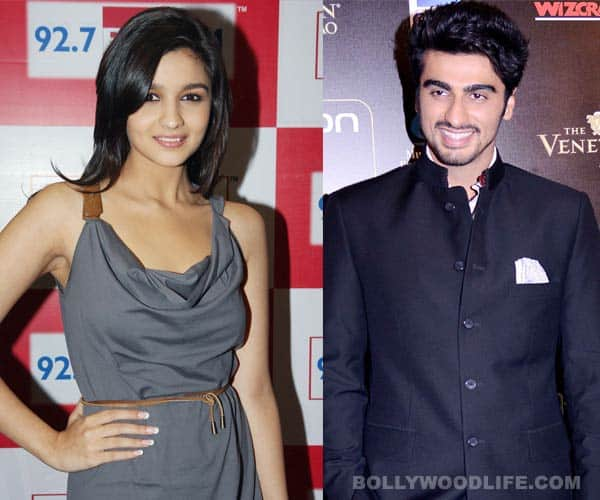 The B-town newbies were apparently seeing each other for quite sometime
Alia Bhatt and Arjun Kapoor were in the news recently. The two weren't in news for any of their films but for their love-life. These two star kids of the B-town were apparently dating each other. That's not all. There were reports that Arjun was apparently quite possessive about his lady love and he would not let a single day pass without talking to the Bhatt girl.
The 2 States co-stars have managed to remain in the news again. If the reports are to be believed, all's not well between Arjun and Alia. A little birdie has chirped to us that these two lovebirds are on a temporary break. That's not all. We have also heard that their relationship has gone kaput and Alia has returned to her ex-boyfriend. The same boyfriend she was dating before Arjun came along. Well, we wonder which boyfriend has Alia returned to – Varun Dhawan or Sidharth Malhotra? Well, only Alia can answer that question.