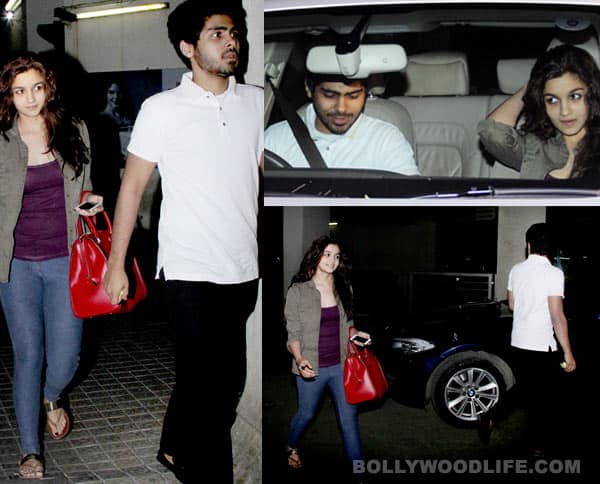 Looks like the Bhatt gal has moved on from her 2 States co-star
Alia Bhatt and Arjun Kapoor grabbed the headlines recently – not for any of their films, but for their love-life. As far as rumours go, these B-town star kids were dating each other. That's not all, it was alleged that Arjun was quite possessive about his sweetheart and he wouldn't let a single day pass without talking to the Alia.
But as they say what's love that has no spark, hai na? The 2 States co-stars resurfaced in the headlines following rumours about their relationship going kaput. Apparently, the two lovebirds were on a temporary break, and now it looks like there is no looking back as far as Alia is concerned.
The Highway actor seems to have moved on – or back from Arjun. Why do we say so, you ask? That's because she was recently seen exiting a multiplex with her high school sweetheart Ali Dadarkar. And, when asked the paparazzi asked her about him, Alia shot back saying, "Come on! Don't trouble me".
Like really Alia? Don't be so rude. If he is just your friend or even otherwise, you could have just said so, hai na?