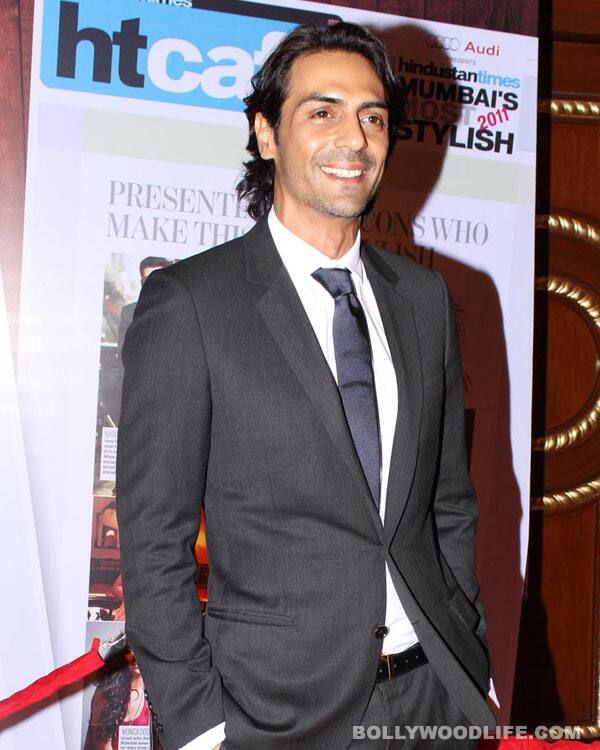 The dishy hunk will be seen doing steamy scenes with Esha Gupta in his next film Chakravyuh. And although shooting like this once fazed him, the actor confesses that he has now started taking everything in his stride
Looks like Arjun Rampal has become a professional to his fingertips. The actor recently confessed that he had great difficulty deciding if he should have had done sensual scenes in Raajneeti. "I was like, oh my god, how am I going to do it!" he said recently. But it didn't take very long for the RA.One star to shed his inhibitions. "In Chakravyuh the intimate scenes are incorporated in the right manner. At the end of the day it's my job and I have to do it," he realised.
We are glad that Rampal is getting comfortable kissing his heroines onscreen. And we say that 'coz it's a visual delight to see a hottie like him being able to pull off a lovemaking scene. And although we doubt that he can sweep his fans off their collective feet solely on the basis of his acting skills, he'd better be good in bed – onscreen, of course! So now that we hear that Mr Hottie has a lot of sizzling scenes with Bebo as well in Heroine, we wait to see if Arjun incorporates the right amount of passion in his shots. Even if he doesn't, it's going to be fine – the government might present him with yet another National Film Award…you never know!