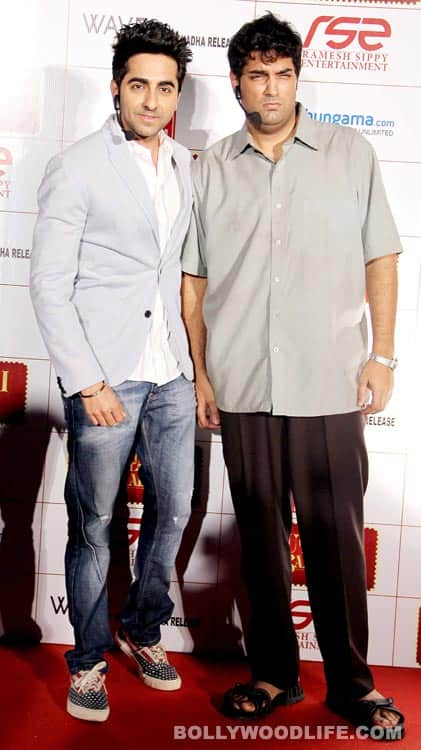 skip advertisement
That's what the trailer of the young star's new film Nautanki Saala seems to be suggesting and the Vicky Donor dude has his quirky explanation for it
Ayushmann Khurrana was his usual charming and spontaneous self at the trailer launch of his forthcoming release Nautanki Saala, co-starring Delhi Belly famed actor Kunaal Roy Kapur aka KRK. Going by the promo of this over the top nautanki drama, we can easily say that both the actors must have had an amazing time while shooting for the movie. You see loud gags, hysteria and unexplainable quirks in the colourful promo which is absolutely hilarious!
But you are taken aback instantly as Ayushmann's character says, 'I had changed my sex but I had 'undone' that operation'. When asked what this sex change and its undoing complexity is all about, the 28-year-old gave a rather tongue-in-cheek reply. " It's good that we have many quirks in our films. In my last film Vicky Donor, I played a sperm donor and now in Nautanki Saala, I will undergo a sex change operation," said Ayushmann. KRK, who was sitting alongside Ayushmann, also gave his vishesh tipni to that answer and added jokingly that it's been a fiercely guarded secret that Ayushmann is actually a woman in his real life.
Now, we are not sure about that one KRK, but what we know is that Ayushmann seems to have this special connect with sex-related stories; at least that's what his onscreen persona suggests. Does the charming dude have an answer to that one?