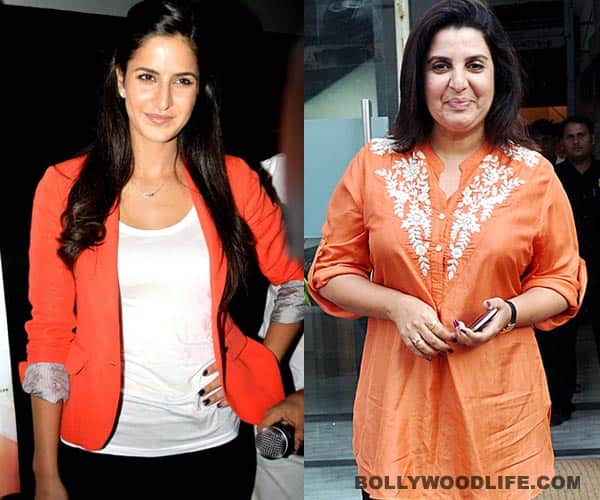 Last we heard, it could be Ankita Lokhande, Katrina Kaif or someone entirely new to star with Shahrukh Khan in the Om Shanti Om director's next film
The last time we looked, Farah Khan was still searching for that one special girl. And various names were being flung arbitrarily around as being the one she had zeroed in on. But no, Farah herself says that the search for her heroine for Happy New Year, her next film, this one starring her dil-ka-dost Shahrukh Khan – which makes it more likely to be successful – is still on. It is not going to be Jennifer Winget Grover of Saraswatichandra fame and it is not likely to be Katrina Kaif, whom Shahrukh was rooting for, we hear. As Farah tweeted this afternoon, "Lost count of d FALSE stories printd bout casting of Happy New Year!includng d 1 2day.flattered by the attention but angry wth d inaccuracy!". But will it be the lady that Sushant Singh Rajput (Kai Po Che and Shuddh Desi Romance, remember?) is dating, Ankita Lokhande, whom we all know from TV's Pavitra Rishta? Oddly, Farah has not denied that one!
Happy New Year stars Shahrukh, along with Boman Irani, Abhishek Bachchan, Vivaan Shah and reportedly Prithviraj, whom we ogled in Aiyya and sighed over in Aurangzeb. The men play inept dancers who need to get set to participate in a dance competition and presumably the girl will be the one teaching them the steps…and of course, adding the love stuff. The film is supposed to start shoots in September, and Farah is said to be doing recces for it in Dubai and elsewhere. The only problem is the girl – she needs to be "tall, sexy, fresh and most importantly, a good dancer. I want a heroine who is well versed with film dancing. Like a bar dancer, she needs to groove to all the popular Hindi film songs. She should look comfortable dancing and not cheap or cheesy, but cool and tantalising," Farah has already specified. And she has to be cool with action sequences too. And Farah has been asking, "Where will I find this exceptional blend of grace and guts?" Now that's exactly what we want to know!
The director planned to make an announcement when she comes back from Dubai, but last heard she was in London for a Parsi wedding with her triplets, Anya, Diva and Czar. So when is she going to tell us anything about the lady she has decided on? We can't wait to find out!