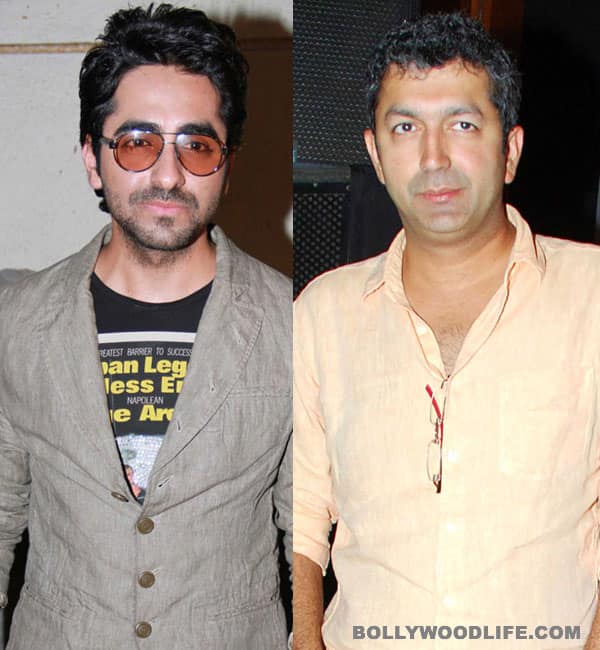 The Vicky Donor actor ditches Kunal Kohli's project as the latter couldn't cast an A-list heroine opposite the young star
He's young, charismatic and super-ambitious. Ayushmann Khurrana, the VJ-turned-actor, charmed everyone with his confident camera presence in his debut film Vicky Donor. Girls loved him and boys emulated his style, but success, it seems, has gone to Khurrana's still-new-to-stardom head. Just a film old, this young lad has refused to work in Kunal Kohli's next project saying that that Kohli failed to cast an A-list heroine opposite him. "I have decided not to work in the film. My condition when I agreed to work in it was that I needed an established actress," said the 28-year-old.
Kohli, who has movies like Mujhse Dosti Karoge, Hum Tum, Fanaa and Teri Meri Kahaani to his credit, hit back strongly against the actor who was to play the lead in this small-budget project. "Ayushmann is one film old. He can have a wish list of actresses, but he should be realistic about who wants to work with him as well. I have always cast actors according to the role. It is quite demeaning for anyone to say X or Y actress is small. No one should talk like that. I don't put actors in categories like A, B and C. It is sad that newcomers like Ayushmann are thinking like that. I never promise anyone any 'list' of actors. I also don't decide my cast according to an actor's demands. I cast according to the role," said Kohli.
Since we know that Ayushmann can mimic Shahrukh Khan well, it might help if he learns a lesson or two from SRK's humility too. Afterall, even King Khan doesn't dictate terms to his directors or throw tantrums on having the heroines he wants cast opposite him, right BollywoodLifers?