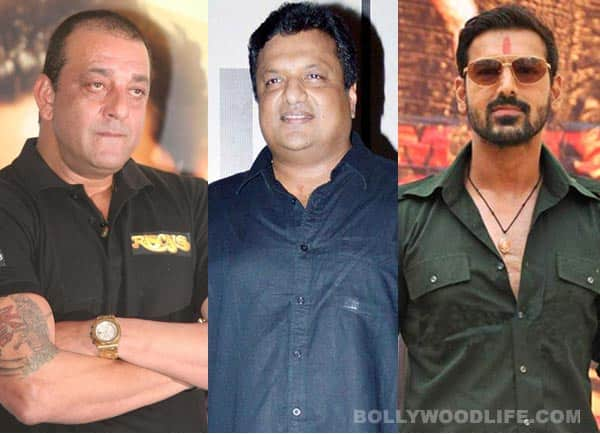 The beefy actor is a part of Gupta's yet another crime thriller, which makes us wonder if John is indeed Gupta's new favourite
A little birdie tells us that Sanjay Gupta is all set to begin shooting for his next crime thriller – Mumbai Saga. Reportedly, the storyline of Mumbai Saga revolves around the real life of a gangster from the '80s and '90s, who changed the skyline of Mumbai. And guess who's playing the gangster? Well, Gupta has roped in John Abraham, to play a gangster in his film, again. The beefy actor was a part of Gupta's last film, Shootout at Wadala. So, what is John's character about in Mumbai Saga?
Well, the story will begin with John as a 22-year-old vegetable vendor and will show his story till the age of 45, when he has become a narco smuggler and the gang lord of Mumbai. John will be seen as the ruler of drugs, arms and real estate business. The gangster, who has inspired John's role in Mumbai Saga was the broker for many builders and was responsible for buildings replacing mills. However, he did something so unforgivable that he had to get his face changed. Reportedly, the person turned a gangster as his brother wanted to study chemical engineering from London, and when his brother successfully did that; ironically, he too turned into a gangster.
Apart from John, Gupta has roped in Anil Kapoor and Manoj Bajpayee, his other favourites. Considering how Sanjay Gupta has his selected few in most of his films and usually Sanjay Dutt topped the list of his favourites, we wonder if John Abraham has replaced Dutt as Gupta's favourite actor. What do you think, BollywoodLifers?