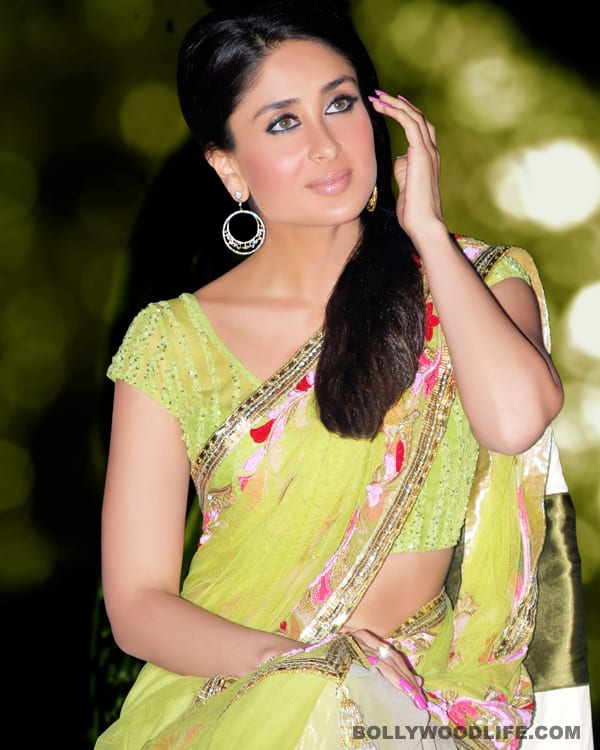 Watching her behaviour and the way she has been jumping in and out of films, we wonder….and do we see Sanjay Leela Bhansali and Ekta Kapoor nodding their heads – was that a yes or a no?
We all know that Kareena Kapoor is rushing to the shaadi ka mandap. But while she is at it, the lady is steadily eliminating the less well known actors, movies and even friends from her life. First we heard about Arunoday Singh being replaced by Randeep Hooda in Madhur Bhandarkar's Heroine and were told that this was 'coz Bebo was wary of getting intimate (onscreen, of course) with someone who had not proved his worth in more than one movie. Then we heard the news about Kareena rejecting Once Upon A Time In Mumbaai 2, a movie that was being made by her good friend Ekta Kapoor; Bebo did not want to play the role of Mandakini, it was said. And now we wake to the buzz of the choosy heroine walking out of Sanjay Leela Bhansali's project starring Ranveer Singh; and this, just a couple of days after she raved about SLB's qualities. Seriously, what's up with you, babe?
Yes, we know that it's shaadi-time and KK probably has loads on her plate apart from just running around trees. But should filmmakers that she has promised to work with bear the brunt of it all? According to the lady herself, "I walked out a week ago. I had allotted 100 days for the shooting in August as per contract, but Mr Bhansali wanted more days to shoot," Bebo said in an interview while explaining why she walked out. According to the buzz, dates were stretched because of Ranveer's back injury. And that, wethinks, is good enough reason for KK's leaving the project.
But looks like Bebo couldn't care less. And why would she? She is THE diva of B-town, right? And divas, as per the definition, do not change for anyone. And, what seems kinda funny to us, Kareena seems to be testing the waters before she decides not to swim, but signing on work, holding on to it and then letting it go – does she like the feeling that other actors are picking up her 'rejects', as one report suggests? Whatever her rationale, too bad for you, Mr Bhansali, and for all those filmmakers who got slotted into the to-be bride's rejection list!
And while all this will probably give Ms Kapoor the desired 'space', we wonder if the (rejected) filmmakers will dare to trust her in future. What do you think, BollywoodLifers?