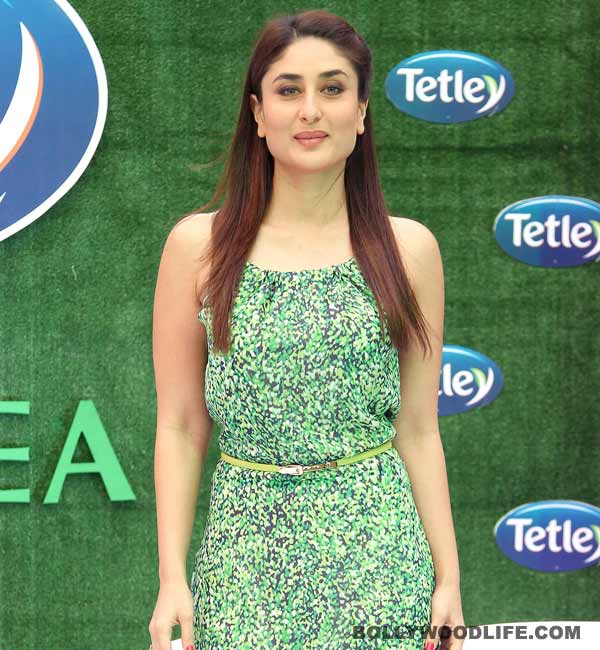 Bebo seems to be looking for alternatives to her acting career… will re-doing hubby Saif Ali Khan's Pataudi palace be a move in that direction?
Last year was not a fantastic time for Kareena Kapoor Khan as far as silver screen was concerned. Both her movies Satyagraha and Gori Tere Pyaar Mein bombed big time at the box-office. And as a result it looks like Kareena doesn't have too many movie offers coming her way any more. The situation is so bad that apparently Bebo has now been replaced by the flavour of the season Deepika Padukone as filmmaker Karan Johar's new favourite. The only film that she has in her kitty is KJo's Shuddhi, but now Bebo has said that she is not sure whether she will act in that one whenever it goes on the floors – it has been delayed too long for her liking and she may not be available beyond a point – does she have baby plans or is she going to start another career? We find out….
We hear that Kareena is looking for some alternatives to acting to keep herself busy. Recently we were told that she along with her sister Karisma Kapoor will be starting a production house. That apart, if recent reports are anything to go by, Bebo will soon turn interior designer as well. Yes, you heard that right! Reportedly, the Begum and her Nawab Saif Ali Khan will start a redesign of the interiors of Pataudi Palace in mid-February. The palace was leased to a private hospitality chain which ran it as a luxury hotel for several years. Now that Saifeena is planning to redesign the palace, we hear that it won't double up as a hotel any longer.
All of this makes us wonder if this signals the end of Kareena's filmi career – even though she has always said she will be an actor as long as she lives – or whether she will bounce back stronger than ever and prove us wrong. Well, all we can do is wait and watch.