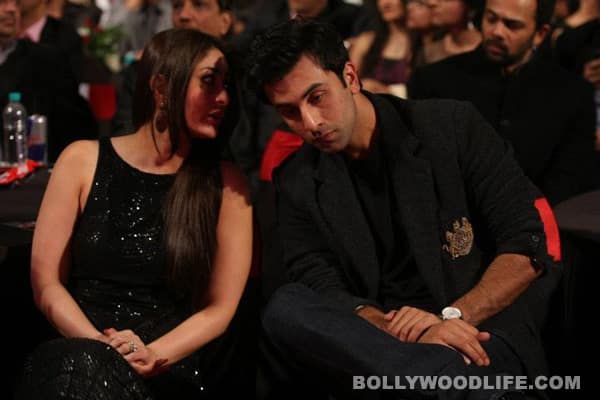 That's one of the projects the Heroine hottie is considering, this time with her cousin as co-star…though not of the romantic kind!
After exploring the camaraderie of bum chums in Zindagi Na Milegi Dobara, we told you that filmmaker Zoya Akhtar wants to make a film revolving around a brother-sister relationship. Obviously she didn't have to look far from home (her bond with her brother Farhan Akhtar) for inspiration!
Our secret source revealed to us that the ZNMD wants real life cousins Kareena Kapoor and Ranbir Kapoor to portray siblings in her next film. However, this piece of goss soon got buried under the hype and hoopla surrounding the starry cousins' respective newest movies – Heroine and Barfi!.
But our investigative mind has discovered some interesting developments. In a television interview, when Bebo babe was asked, 'Which director would you like to work with?', she said, 'Zoya (Akhtar)'. Yes, no Yash Chopra, Aditya Chopra, Ashutosh Gowariker or the likes, the Heroine hottie wants to be directed by the young and not-so-experienced Zoya.
Slightly strange? Not really. We think it could be Bebo's way of revealing to the world that Ranbir and Kareena have read, approved and locked the script of Zoya's tale on siblings. Don't you think so? In fact, if you remember, recently the two cousins took the same flight from Dubai to Mumbai and did some bonding that both spoke of.
If our interpretation is correct, we think the Kapoor kids are ready to hold that famous 'We Are Family' pose. That, we like!
PS: We also heard Kareena saying that her wedding to Saif Ali Khan seems to be a national obsession, but who knows, she could just announce that the two are already married the next time she speaks to an interviewer…after the release of Heroine, of course!