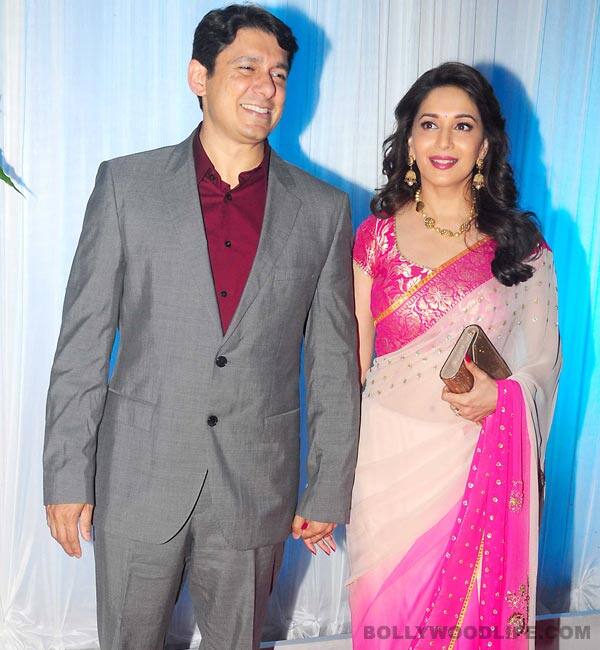 Beyond the obvious perks like unparalleled stardom, better moolah and bigger opportunities in a thriving economy, Madhuri has many reasons for moving lock, stock and barrel from Denver to Mumbai
Madhuri Dixit Nene has made a timely comeback to her homeland. The beautiful actor is currently judging the dance reality show Jhalak Dikhhla Jaa, for which, we hear, she's been paid an astronomical amount. Though we have our legitimate doubts whether Madhuri can revive her past glory and Bollywood directors will offer her meaty roles in their films, the Choli ke peeche gal will stay in the reckoning thanks to the lingering residue of her unparalleled stardom as well as her million dollar smile. Reality shows, product endorsements, award functions and commercials can keep Madhuri in the limelight. There are many avenues she can explore today to ensure that she continues to laugh her way to the bank.
In fact, the dhak-dhak babe has astutely shifted from the US to Mumbai only to flourish here. She just could not have timed it better. We all know that Bollywood is expanding at an unbelievable rate. It is becoming one of the biggest growing industries in the world. Our actors are rubbing shoulders with international stars. In the light of all these favorable conditions, it was wise of Madhuri to come back. Also, Madhuri's husband Dr Sriram Nene is a highly skilled heart surgeon whose skills are equally applicable anywhere, whether it is in the US or in India. In addition, this seems to be the right time for Madhuri's young kids to return to India. They can adapt to the changing environment and culture and become rooted here. Madhuri is also investing in sprawling real estate properties in Mumbai – most recently in a large apartment close to where Shahid Kapoor lives – from a profit point of view.
All in all, the wheels of fortune are turning nicely for her. There's no doubt in our minds that Madhuri is here to stay, whether she gets to play a glam diva in films or not!