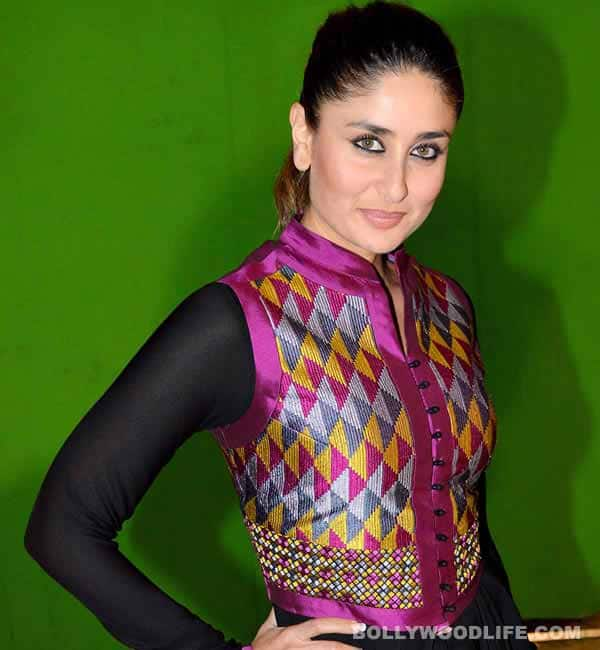 She says no, but watching her in two songs from Gori Tere Pyar Mein – Chingam chabake and Tooh – makes us wonder if she would rather be doing something else….
Kareena Kapoor Khan has always been the consummate professional. She does movies because that is what she wants to do, she has always said, and she will do it for as long as her life permits her to. KKK lives with as much verve and chutzpah as she speaks…or used to. Ever since she became Begum of Pataudi, after marrying beloved Saif Ali Khan, she seems to have grown up. Yes, we approve of most of it – her fashion sense is age-appropriate and still edgy, her interviews show adulthood and thought, her acting has more depth and maturity. But – and this, for Kareena, is a big but – her dancing is less happy than it used to be. We loved her in so many songs, from You are my soniya (Kabhi Khushi Kabhie Gham) to Chammak chhalo, because she swung her hips and shook her…errr…body with such verve, such joy, such rhythm, such…whatever.
And now we have KKK in Gori Tere Pyar Mein with Imran Khan. He swings it with all the elan he rarely shows because of his fairly 'stuck' image of well-behaved and advantaged urban lad, and in doing so he also outshines his far more glamorous co-star. Problem is, Kareena has a song that could be a homage to her oh-so-delectable behind, Tooh. But even when she is wiggling it, it seems to be a half-hearted effort, without the bebo ishtyle that we have come to love and expect of her no matter what. And then in Chingam chabake, Imran is chewing up the song from under Kareena's quick and nimble feet – she does all the steps, but they look as if they are not complete, not in time to the music and certainly not as happily done as we would recognise. Sigh…
Toh tell us, na Bebo, kya hua hai aapko? Why the lackluster performance? We know you are hugely better than this when it comes to swishing that booty around, so we are curious. Is the Begum title weighing you down? Are you missing miyaan Saifu? Are the dance steps not right for you? Does Imran have bad breath? Kuch to hai! We want to know what the story is!