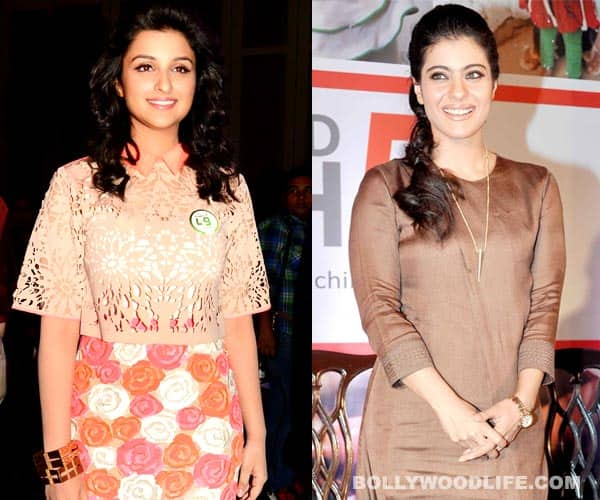 From recent developments, it definitely seems that the Shuddh Desi Romance girl has taken over from the former favourite…
The Chopras have grand plans to celebrate Yash Chopra's birth anniversary on September 27. On this occasion, nine of Yash Chopra's leading ladies will walk the ramp, but Kajol will not be one of them. If sources are to be believed, Parineeti Chopra's name has been added to the list, even though the Ishaqzaade star is just three films old.
We hear that the Chopras haven't invited the Fanaa actor to the event. They have reportedly shown her the icy-cold shoulder ever since the fallout between Kajol's husband Ajay Devgn and Yash Raj Films. If your remember, last Diwali Devgn's Son of Sardaar clashed with YRF's Shahrukh Khan starrer Jab Tak Hai Jaan. Devgn filed a case against Yash Raj Films claiming that YRF was taking advantage of its position and clout to dedicate more screens to the release of Yash Chopra's last directed film. The argument evidently includes anyone in the Devgn circle, which means that Yash Chopra's once favourite leading lady Kajol is now being left out of the celebrations, we presume.
Kajol said that she has a cordial relationship with YRF at a FICCI Frames event held earlier this year. Though Kajol chose to not get involved or say much about the situation, YRF certainly isn't letting let bygones be bygones…