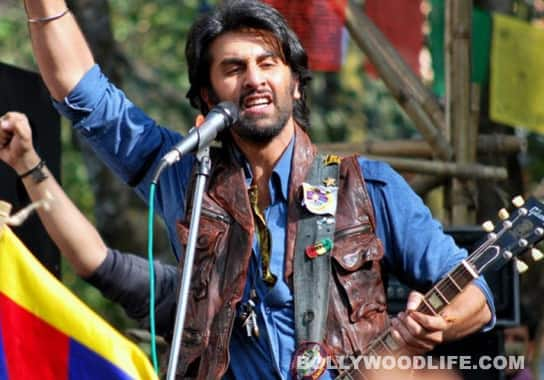 The Barfi! actor will reportedly start sharing profits from his forthcoming films
Ranbir Kapoor is swiftly emerging as one of the most sought after 'star actors' of Bollywood. His portrayal of Janardhan Jakhar in Imtiaz Ali's Rockstar established him as one of the best actors of his generation. Ranbir cemented his position at the box office with his latest Rs 100 crore outing, Anurag Basu's Barfi!. India's official entry to the Academy Awards this year, Barfi! is said to have scenes copied from many international films. But that doesn't take away from RK Jr's stellar heartwarming act in it.
Owing to his growing clout at the BO, Ranbir will be sharing a part of the box office collections from Abhinav Kashyap's Besharm. Sharing profits is a clause that has been limited to the Khans and Akshay Kumar so far, but now the young Kapoor has joined the league of Bollywood's extraordinary gentlemen. Buzz is that though Ranbir doesn't sign films for money, he has realised that if he is a big draw at the BO, and he should share a part of the loot. Well for all the effort and toil the Rockstar dude puts into his films, wethinks he deserves that much and more.
ALSO READ: Ranbir Kapoor wants to experience a live in relationship!