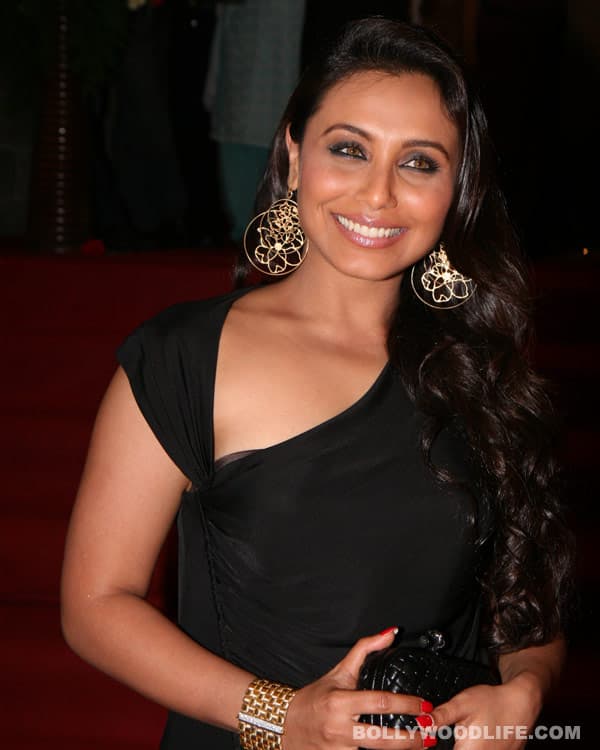 The Aiyyaa actor could go on and on about how her character – Meenakshi in the movie – is totally hatke. But has this role influenced Rani a bit too much…and that too in a not-too-pleasant way?
Rani Mukerji has, no doubt, gone overboard as Meenakshi in Aiyyaa. We know. You know. We've even talked about it, remember? And while her vulgar-ish performance and loud acting have been the topic of discussion for a while, we thought the babe might have retained her own sensibility in real life. But guess what? A recent interview she did actually made us think otherwise!
So what are we fussing over now, you might wonder. Here's what – Rani's wakda answers in the rapid fire Q & A round on Anupama Chopra's The Front Row! And here's what happened.
Given that RM is returning to the big screen after a long break, now with Aiyyaa and Talaash, an inquisitive soul happened to ask her 'What's in the pipeline post the Aamir Khan movie?' And do you know what she said? "In the pipeline there is a drainage pipe and there's water going through the pipeline and through the drainage pipe. And the rest I have no answer to." Eh?
Well, we understand that Rani doesn't have any movies signed on post the two we've talked about. And she might not want to admit that she is jobless after Talaash. But hello, what's with all this drainage talk, RM?
Are you facing a plumbing problem at home that made you bring it up at the …errr…wrong moment, Ms Mukerji? Or is your diplomacy on leave? Or was that your idea of a joke? A pipe-dream perhaps? We are absolutely clueless about what it could be. And we would be glad if Rani could clarify. But then, we're scared to ask her anything for the fear of attracting more 'drainage wrath'.
So dear BollywoodLifers, if you have the slightest idea about what this 'drainage' talk is all about, please do tell us.