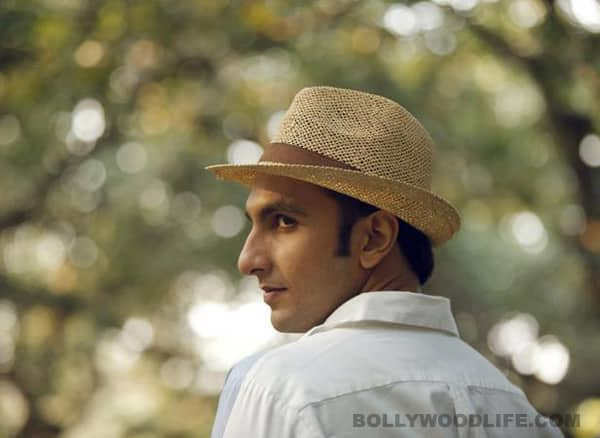 It seems that while the Ram-Leela actor is still hyperactive and full of madness, he has learned a little discretion….
Remember how a few years ago when Ranveer Singh burst on to the Bollywood scene with Band Bajaa Baaraat, he shot his mouth off at any opportunity, without stopping to think for a minute. That way, he told the world that he had a crush on Kareena Kapoor (then not yet Khan), who changed him from a boy to a man – whatever that meant – on Karan Johar's chat show Koffee with Karan, and announced that he was involved with Anushka Sharma at that time and loved Deepika Padukone a few years later. Whether any of that had any truth propping it up or no remains a mystery, but it caused some flutters and attracted all eyes towards the brash young star, a newbie on the Bollywood block. Which was only a good thing, because it kept him in the gossip press and added weight to his admittedly charismatic presence. Of course all the girls in the audience oohed and aahed happily every time his shirt came off, and sighed whenever he kissed his heroine, which was often…onscreen, of course!
But ever since he added Deepika to his speed dial list, Ranveer seems to have grown up. His relationship with the former model, such as it is and whatever it may be called, has added maturity and a certain amount of tact to his personality. Why do we say so? Very simply because on his second appearance on Koffee – this time with Gunday co-star Arjun Kapoor – was a lot less blatant, a lot more tactful, less brash. Yes, he was all 'energizer bunny', exuberant and mad, as we expected him to me, with a perfect foil in the more solid and staid Arjun, but he was elusive when it came to talking about Anushka and Deepika, the two lovely leggy ladies he has been linked with, mercifully. Somehow we don't think more startling revelations could have been managed by us or by the beleaguered host, KJo!