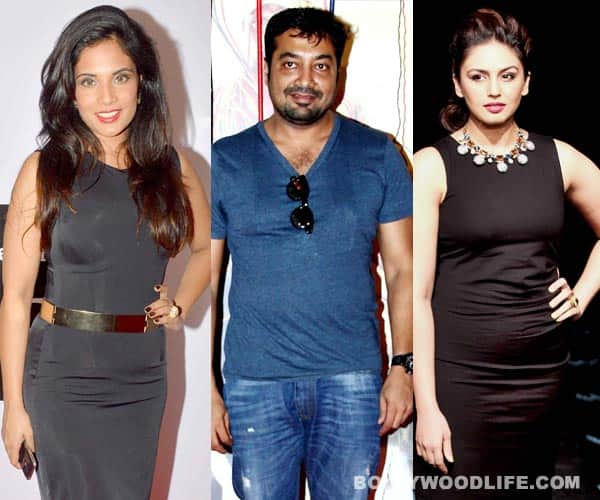 The ace filmmaker seems to have been smitten by the Fukrey heroine's performances. Read to find out more…
Huma Qureshi was touted to be Anurag Kashyap's muse till date. She had worked in many of Kashyap's films and the two were also rumoured to be going around. But grapevine has it that she no longer holds that special place in Kashyap's heart. Yes, you heard it right. And the void seems to have been filled by none other than Richa Chadda.
Our khabroos inform us that Richa Chadda has become the new muse on Anurag Kashyap and the ace filmmaker is going around town recommending her for many of her film projects. Our little birdie informs us that Anurag put forward Richa's name when his assistant Neeraj Ghaywan asked him for someone who could fit into the character of his directorial debut. Apparently the film's concept is very hard hitting and Anurag was confident that Richa will be able to pull it off with aplomb.
If we recall a few months back Anurag was going around town recommending his rumoured girlfriend Huma and before that it was his wife Kalki Koechlin. Richa's association with Kashyap has made her quite a favourite among other directors as well. Her sources, however, deny that Anurag had any role to play in her selection. "She has never done films that require heroines to dance around the trees. Neeraj's film has a well-sketched character that will bring out the best in her. The industry is known for putting two and two together. Richa has got the film on her merit and not because of any recommendation. And Richa has complete faith in Neeraj's vision," informs a source.
Now only time will tell as to whether there is something brewing between Anurag and Richa or not. What do you think BollywoodLifers?