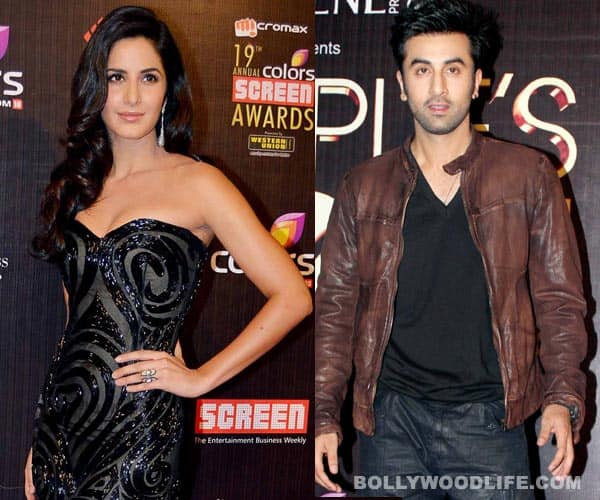 The two alleged lover birds have been the talk of the town ever since their secret Spain holiday got busted and their pictures went viral. But neither Kat nor Ranbir has gone on record to say they are in a relationship. Is love not in the air anymore?
Katrina Kaif and her alleged boyfriend Ranbir Kapoor's love story has taken a new twist. While the Kapoor lad was at his diplomatic best on Karan Johar's chat show Koffee with Karan 4, Ms Kaif on the other hand has said that she has no plans of getting married for at least next 20 to 30 years. The B-town beauty said this last evening at Dhoom:3 press conference. Well, if that's really the case then we feel sad for Ranbir who has been receiving a lot of flak for being unfaithful and commitment phobic. Coz going by Kat's statement wethinks even she is unsure about their relationship. Then why is it that only the Besharam actor is questioned every time?
Amidst rumours about Kat-Ranbir getting engaged and the two also planning to celebrate New Year together, the former's comment has got us thinking if there is anything brewing between the two at all. Maybe the duo isn't looking for something serious. In that case they do make a perfect couple as neither of them wants to settle down, hai na? Or there is a possibility that there is no spark between the Jagga Jasoos co-stars. After all, too much has been said about them and we all know media pressure can get better of any relationship, no?
Till Kat and Ranbir spill the beans, we would never know the truth. Its better we continue playing the guessing game until then – it's fun after all…wink wink!